"Mawwiage. Mawwiage is what bwings us togethew today."
Mar 15, 2011 04:07PM ● By Anonymous

I've been trying to find way to incorporate this aspect of his personality into our wedding. The save-the-dates were obviously a big aspect of it, but it doesn't end there. A long time ago, I saw a fun idea that I immediately knew I wanted to include in our wedding: Movie quotes about love on cocktail napkins. For example: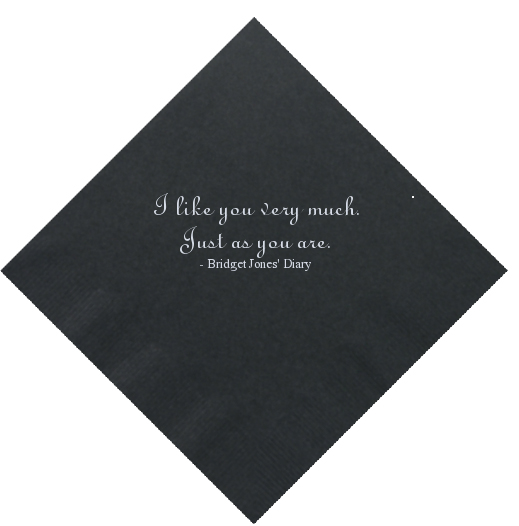 Both my fiance and I have been scouring the Internet for the past six months, searching for quotes that we think fit the two of us. Some of my favorites:
"Smiling is my favorite. You make me smile. That makes you my favorite."—Elf

"If you're not willing to sound stupid, you're not worthy of falling in love."—A Lot Like Love

"Sometimes, the only way to catch an uncatchable woman is to offer her a wedding ring."—Big Fish

"It was a million tiny little things that, when you added them all up, they meant we were supposed to be together...and I knew it."—Sleepless in Seattle
It's likely we'll have a few other movie-related items at our wedding, too. After all, it's my fiance's wedding day, too!