Annapolis Restaurants Chefs Love
Nov 24, 2011 08:01PM ● By Anonymous
For the definitive resource on where to go for a great meal, we turned to the people who know food best:
Our local chefs and restaurant owners.
Alison Trainor of Treaty of Paris
recommends
49 West Coffeehouse, Winebar, and Gallery
49 West Street, Annapolis
410-626-9796; 49westcoffeehouse.com
"When I go out to eat, I like to order a restaurant's vegetarian dishes," Trainor says. "If they're taking care of their vegetarian crowd, they're definitely taking care of the omnivores." 49 West does an excellent job of this, she says, so Trainor frequently stops in for a glass of wine paired with the hummus or black bean dip, or a salad and soup for a light dinner. "One of my favorite things to do is grab the Sunday paper, go sit over there for an hour or so, and enjoy one of their quiches or a Belgian waffle—if I can get a seat," she says.

"When I go out to eat, I like to order a restaurant's vegetarian dishes. If they're taking care of their vegetarian crowd, they're definitely taking care of the omnivores."
—Alison Trainor, Treaty of Paris


Stephanie Barba of Sofi's Crepes
recommends
Boatyard Bar and Grill
400 Fourth Street, Annapolis
410-216-6206; Boatyardbarandgrill.com
"My husband and I just always end up at Boatyard," Barba says, where she tends to order the grilled shrimp salad. "It's something good to eat, but not too fancy." Boatyard's success, according to owner Dick Franyo, is due to Chef George Betz's consistently good food, including his crabcakes and four daily soups.


Heather Lee of Joss Café & Sushi Bar
recommends
Café Normandie
185 Main Street, Annapolis
410-263-3382; Cafenormandie.com
Café Normandie Chef Jean Louis has three basic principles: Use the freshest items possible, buy as much locally as possible, and prepare those fresh, local ingredients the right way. Try the ratatouille or the salmon on the dinner menu, or come by for brunch.
Ype von Hengst of METRO
recommends
Chart House
300 Second Street, Annapolis
410-268-7166; Chart-house.com
'"I love to go to the Chart House on the water," von Hengst says. "The restaurant has great crabcakes and fresh seafood." For a real treat, try the crab, mango, and avocado stack appetizer, one of the most popular menu items, which Chart House Chef Chris LaCasse describes as "very refreshing."


David McCabe of Punk's Backyard Grill
recommends
Giolitti Deli
2068 Somerville Road, Annapolis
410-266-8600; Giolittideli.com
For a good lunch, McCabe pops over to Giolitti Deli, where he orders an Italian Cold Cut Sandwich and a house-baked almond cookie. "I get them every time," he admits. In the evening, stop by Giolitti to take home an authentic Italian meal, along with a bottle of wine from the deli's towering wine wall.


Marilyn Burge of Reynolds Tavern
recommends
Jalapeños
85 Forest Drive, Annapolis
410-266-7580; Jalapenosonline.com
Burge appreciates when a restaurant owner greets their guests during their meal, something that is common at Jalapeños, she says. "It seems that this is reflected in the rest of their operation, as you feel welcomed by staff," she adds. "It is a quality dining experience, and we know that we will get great food and drink." Mix and match Spanish and Mexican food at Jalapeños, where the most popular menu item is the Carabineros, says Jalapeños' owner Gonzalo Fernandez. The dish features large shrimp sautéed with tomato, onions, and garlic with a splash of brandy and served over Spanish rice.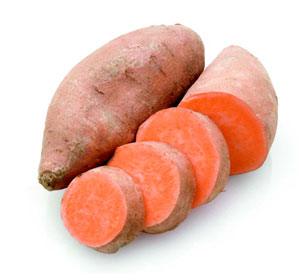 Joe Tis of Paladar Latin Kitchen & Rum Bar
recommends
Joss Café & Sushi Bar
195 Main Street, Annapolis
410-263-4688; Josssushi.com
Tis recently relocated from Philadelphia, and he's been exploring Annapolis' restaurants—"Joss has the best sushi I've had in a while," he says. The crunchy ebi roll is one of the most popular sushi rolls, General Manager Heather Lee says, but she added that the broad variety of food, from teriyaki to salads to tempura, makes the restaurant appealing to everyone.


Dick Franyo of Boatyard Bar and Grill
recommends
Lewnes Steakhouse
401 Fourth Street, Annapolis
410-263-1617; Lewnessteakhouse.com
For a good steak, Franyo heads across the street to Lewnes, where he also orders a Greek salad, and a side of sautéed spinach or garlic—"I squeeze lemon on as well," he says. The intimate, upscale setting of the steakhouse lends itself to special occasion dining or a romantic evening, as does the extensive wine list and black tie-clad waiters.


Richard McClure of Carrol's Creek & Brian Bolter of Red Red Wine Bar
recommends
Lemongrass
2625 Houseley Road, Annapolis
410-224-8424; Kapowgroup.com/lemongrass
167 West Street, Annapolis
410-280-0086; Kapowgroup.com/lemongrass
For casual, good food, McClure and his wife head to Lemongrass Too, where they enjoy the Tom Yum soup, a blend of shrimp and fresh mushroom in a broth flavored with lemongrass and other Thai spices. "The flavors give you a little perk, and it's a nice, quick place." Red Red Wine Bar owner Brian Bolter also recommended the West Street location, saying he and his wife, Lisa, like to support local restaurateurs.

"The flavors [at Lemongrass] give you a little perk, and it's a nice, quick place."
—Richard McClure, Carrol's Creek

Walter Vasquez of Sin Fronteras Café
recommends
Les Folies Brasserie
2552 Riva Road, Annapolis
410-573-0970; Lesfoliesbrasserie.com
At Les Folies, Vasquez says the food is authentic, and the service is top-notch. Chef Alain Matrat focuses on putting out a quality product. "We are professionals," he says. "We don't look at what others are doing, we just concentrate on what we do best." It could be the bouillabaisse, the most popular menu item, or one of Vasquez's favorites, the veal and the filet mignon.

"We don't look at what others are doing, we just concentrate one what we do best."
—Alain Matrat, Les Folies


Gonzalo Fernandez of Jalapeños

recommends
Luna Blu
36 West Street, Annapolis
410-267-9950; Lunabluofannapolis.com
Luna Blu is a "cozy little place" that's family-owned, says Fernandez. When he visits this West Street Italian restaurant, he's enjoyed the escargot with tomato sauce or a simple linguine with clam sauce. The restaurant makes their sauces fresh daily, as well as their desserts, including the house specialty, zabaglione.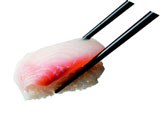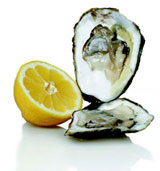 Vincent Iatesta of Caffé Pronto

recommends
Metropolitan Kitchen & Lounge
169 West Street, Annapolis
410-280-5160; Metropolitanannapolis.com
Iatesta was just one of many Annapolitans excited about Metropolitan returning to West Street. "It's back and it's really going to do well," he predicts. "It's new and exciting and I like that," noting in particular the restaurant's local twist. Metropolitan's farmto- table cuisine includes small plates like quinoa fritters or chicken and waffles with rosemary syrup.


Brian Wissman of P.F. Chang's

recommends
Mexican Café
609 Melvin Avenue, Annapolis
410-626-1520; Themexicancafe.com
When Wissman has a hankering for authentic Mexican food, he heads to Mexican Café's new location on Melvin Avenue for the tamales. The brightly colored café is also praised for its margaritas, whether it's the signature Mexican Café margaritas, the pomarita— made with pomegranate juice—or any of the other flavors, such as mango and strawberry.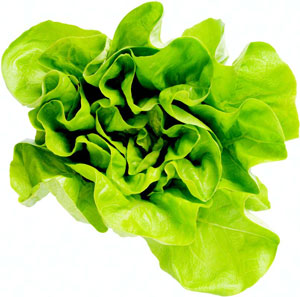 Joe McGovern of Stan and Joe's Saloon

recommends
McGarvey's Saloon
8 Market Space, Annapolis
410-263-5700; McGarveys.net
Before opening his own saloon, McGovern worked at the downtown Annapolis mainstay, where they "raised him on oysters." Every weekday from 4-7 p.m., McGarvey's offers $1 oyster shooters, along with plenty of other happy hour food and drink specials.


Donna Duran of Broadneck Grill
recommends
O'Learys Seafood Restaurant
310 Third Street, Annapolis
410-263-0884; Olearysseafood.com
If you want a delicious dish, Duran recommend O'Learys' grouper dish. It's a crispy-fried fish served over black beans and rice, along with sautéed shrimp and a drizzle of barbecue sauce. Owned by Paul Meyer, the Eastport restaurant combines an upscale atmosphere with fresh seafood—including that recommended crispy Florida grouper.
Charlie Priola of Maria's Sicilian Ristorante and Café
recommends
Osteria 177
177 Main Street, Annapolis 410-267-7700; Osteria177.com As the owner of Maria's, Priola obviously knows Italian food. When he's not at his own restaurant, he likes to dine on the Pappardelle al Ragu di Cinghiale at Osteria 177, a Main Street eatery. The dish features fresh pasta topped with wild boar meat sauce and Parmesan cheese. "It's one of my favorites," he says.
Selby Scaggs of Brio Tuscan Grille
recommends
Paladar Latin Kitchen & Rum Bar
1905 Towne Centre Boulevard, Annapolis
410-897-1022; Paladarkitchen.com
When Scaggs and his coworkers head out after a shift at Brio, "the fish tacos [at Paladar] are our favorite," he says. Paladar chef Joseph Tis takes inspiration from the flavors, ingredients, and dishes of Central and South America, Cuba, and the Latin Caribbean, producing popular dishes such as freshly prepared guacamole and slow-roasted and grill meat entrees.
J.J. Minetola of The Wild Orchid
recommends
Rams Head Tavern
33 West Street, Annapolis
410-268-4545; Ramsheadtavern.com
Minetola likes Rams Head for the atmosphere and great beer list, but the West Street mainstay is more than just a great beer and a good concert. One of the strengths of the restaurant is their specials, says General Manager Corky Fertitta, as "that's where we get creative and a little kooky." He recommends dishes such as the jambalaya and black bean soup, while noting that tavern fare such as fish and chips is part of the restaurant's roots.
Paul Miguez of Lewnes Steakhouse
recommends
Rocco's Pizzeria
954 Bay Ridge Road, Annapolis 410-263-9444; Roccospizzashop.com Rocco's has been a family neighborhood pizza place for 37 years. "Everyone loves pizza," owner Joseph Gargano says, and the most popular pie at Rocco's is The Godfather—a blend of pepperoni, sausage, mushrooms, onions, and green peppers.
Geaton DeCesaris of Philly Flash
recommends
Sofi's Crepes
1 Craig Street, Annapolis
410-990-0929; Sofiscrepes.com
Right down by the water, there's a small creperie tucked away on Craig Street, where you can get portable meals that you can take up to the water's edge and watch the boats pass by. Like so many others, DeCesaris enjoys the nutella and banan crepe, but owner Stephanie Barba says the breakfast bacon, egg, and cheese crepe is also very popular.


Mike Selinger of Old Stein Inn
recommends
Tsunami
51 West Street, Annapolis
410-990-9868; Kapowgroup.com/tsunami
"I really enjoy [Tsunami's] modern take on their menu," Selinger says, noting that the restaurant is "comfortable" to him. The Asian-inspired restaurant serves a plethora of sashimi and sushi rolls, along with creative entrees such as Bison Short Ribs served with Sriracha Mac and Cheese and Spicy Thai Basil Paella.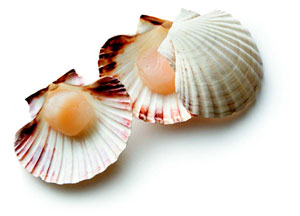 Ken Upton of Ken's Creative Kitchen
recommends
Vin909 Winecafe
909 Bay Ridge Avenue, Annapolis
410-990-1846; Vin909.com
Relatively new on the scene, Vin909 in Eastport is "a cute cottage with a hip vibe," says Upton, who has made it a regular stop for dinner and drinks. The family-run Vin909 is committed to organic and sustainable products, says Chef Justin Moore, and the menu includes paninis, salads, and wood-fire pizzas. Upton recommends the arugula salad, which he calls "gorgeous. The dressing is perfect. That, and a wood-fired pizza, and a couple glasses of wine, and you're good to go."

"An arugula salad at Vin909] and a wood-fired pizza, and a couple glasses of wine, and you're good to go."
—Ken Upton, Ken's Creative Kitchen


Stacy Baird of The Chop House
recommends
The Wild Orchid
200 Westgate Circle, Annapolis
410-268-8009; Thewildorchidcafe.com
Baird enjoys the originality of the menu at The Wild Orchid, which she describes as farm-to-table. "The Caprese Salad with fried greens tomatoes is amazing," she says. The restaurant on Westgate Circle is also known for its Butternut Squash Soup.


Dan Donnelly of Cantler's Riverside Inn
recommends
Ziki Japanese Steakhouse
1906 Towne Center Blvd.,
Annapolis 410-224-6598
"I'm a big sashimi guy," Donnelly says. "And positively, it's the best [at Ziki]." Additionally, Ziki serves and extensive sushi and hibachi menu—the personable chefs always put on a good show. Guests enjoy the volcano roll, as well as the filet and scallop hibachi, says Ziki owner Kelly Lam.