Shore Things
Jan 19, 2012 11:59PM ● By Anonymous
Put on Your Dancin' Shoes
The Horizons Student Enrichment Program has given disadvantaged students from Kent County a nurturing place to spend their summers since 1995. And, after moving from Kent School to Radcliffe Creek School in 2010, the program will be back at Kent for one night this winter. On January 28th, pairs of local notables and trained dance professionals will show off their work, as part of the organization's annual fundraiser, Dance With the Stars. Be sure to get your tickets early—the event has a reputation for selling out quickly. To find out more, visit Radcliffecreekschool.org or call 410-778-9903. If you're interested in learning about Horizons nation-wide, check out Horizonsnational.org.
The Two String Effect
As part of its 23rd season, Kent Chamber Music will present the renowned harp duo Eclatante on January 21st at Christ Episcopal Church in Chestertown. Eclatante consists of Melissa Tardiff Dvorak and Michelle Lundy, both active musicians in the greater Washington D.C. area. A soloist and chamber music musician, Ms. Dvorak was the featured harpist at the 55th Presidential Inauguration. Ms. Lundy is a professional harpist, currently principal harpist with the McLean Orchestra, and a substitute harpist with the National Philharmonic. This concert takes place at 7 p.m., and tickets are $15. To learn more, visit Kentchambermusic.com.


Spirits of the Past and Glass
To kick off their Winter/Spring 2012 Lecture Series, "An Abundant and Fruitful Land: Foodways of the Chesapeake, Now and Then," the Chesapeake Maritime Museum is hosting Rod Cofield, Director of Interpretation at Historic London Town, and Joe Dolce, manager of Chestertown's Imperial Hotel in Spirits of the Chesapeake: Taverns, Tanksards, and True Stories from 18th Century Maryland. Mr. Cofield will present his research of the Colonial Chesapeake region, and how primary documents reflect the environment, people, and debauchery of 18th-century life in the area. Mr. Dolce then present the original colonial "cocktail," the rum shrub, as well as tastings and recipes. Spirits of the Chesapeake will take place in the museum's Van Lennep Auditorium on January 12th. The event is $15 for members; $18 for non-members. To register, contact Helen Van Fleet at hvanfleet@cbmm.org or call 410-745-2916. Pre-registration is required.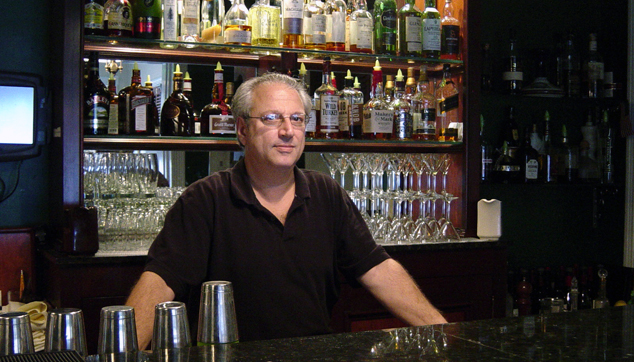 Books and Bites
After ten years of creating and hosting the traditional Robert Burns dinner fundraiser, the Caroline County Council of the Arts is taking a new approach. Now, they're planning to feature a different writer each year, and this year that author is J.R.R. Tolkien of the infamous Lord of the Rings series. So, if you're a fan of Tolkien's legendarium, literary discussions, or just good eats, then mark your calendars. The annual Literary Supper will be held at the Caroline Country Club on January 21st at 6 p.m. Proceeds from the event benefit the programs of the Caroline County Council of the Arts. For more information on the event, as well as tickets, contact CCCA at 410-479-1009 or visit Carolinearts.org.