Chesapeake Highlights – April 2012
Apr 08, 2012 05:47PM ● By Anonymous
Ball in Play

On April 28th at 1 p.m. several thousand spectators will make their way to St. John's College in Annapolis to take in the annual St. John's – U.S. Naval Academy Croquet Match. Now celebrating its 30th anniversary, the matchup has tipped the way of St. John's every year since 2006, and overall 24 times. But last year's match was a very close contest, so this year's could follow suit. So, if you're in town on the 28th, don your best croquet attire (think wide-brimmed hats, summer dresses, vests, and colorful ties), and make your way to St. John's College's front lawn. To find out more about this year's matchup, visit St.johnscollege.edu.

Spring Fever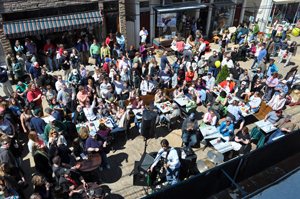 On April 22nd, from 10 a.m. to 5 p.m., historic Annapolis will celebrate the arrival of spring. An ever popular event, the Maryland Avenue/State Circle Spring Festival takes place along Maryland Avenue, and extends throughout State Circle. Annapolitans of all ages are welcome to enjoy an old-fashioned day of art, antiques, fashion, food, and live music, and kid-friendly entertainment—all for no cost of admission. The Rovers will perform in front of Galway Bay, and the Annapolis Bookstore will host local authors and magical events for the kids. Plus, visitors will be able to pop into the small independent shops along Maryland Avenue to check out the high-quality specialty goods. Find out more about the event by visiting Marylandave.com or calling 410-216-9067.

Hard-A-Lee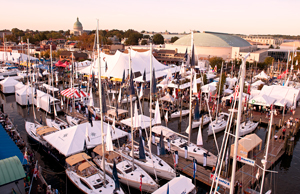 Forty-two years after Annapolis' first in-water fall boat show, the event will now be copied in a springtime version: the Annapolis Spring Sailboat Show. Still the largest show of its kind, the event will take place in the Annapolis City Dock, Ego Alley, and the surrounding areas from April 27th through the 29th. In addition to 80 new and brokerage sailboats and equipment and accessory vendors, the show will feature Cruisers University, a four-day educational event beginning on the 26th, which is designed to introduce and train students for life aboard a cruising boat. Be sure to stop by City Dock for the Annapolis Nautical Flea Market on the 28th and the 29th. Tickets to the Sailboat Show are $10 for adults and $4 for children. Visit Usboat.com or call 410-268-8828 to find out more.

Calling All Bookworms

The Annapolis Book Festival at the Key School has grown considerably over the past 10 years. Taking place this year on April 21st from 10 a.m. to 4 p.m., the event features renowned authors, including Daniel Pink, David Corn, Evan Thomas, Kathryn Erskine, and James Fallows. Here, they'll discuss their books, the craft of writing, and current news. Panel topics will include the 2012 presidential election, 21st-century China, young adult fiction, Afghanistan policy, and the politics of food. A celebration of the beauty, power, passion, and excitement of the written word, this free community festival features live music, a huge used book sale, children's activities, and a coffee shop. To find out more, visit Keyschool.org or call 410-263-9231.

Hey, Batter, Batter!

For a lot of Marylanders, April means baseball. That's because the Washington Nationals, the Baltimore Orioles, and the Bowie Baysox all kick off their seasons this month. The Orioles take on the Minnesota Twins for their April 6th home opener and the Nats will host the Cincinnati Reds in theirs on April 12th. The Baysox will play the Harrisburg Senators on the 5th. So, whether your loyalty lies in D.C., Baltimore, or Bowie, now is your chance to head to the ballpark, grab some peanuts, and refresh your umpire-scolding skills. Visit Mlb.com or Milb.com to learn more.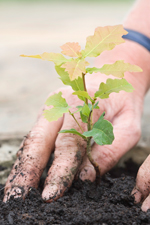 Love Your Mother

On April 22nd, the National Mall will once again play host to the nation's largest Earth Day celebration. Earth Day on the National Mall promises to bring together thousands of environmentally-conscious people to celebrate our planet and plan for a sustainable future. It will feature live music from top performers, renewable energy demonstrations, prominent speakers and entertainers, non-profit and embassy booths, and interactive exhibits, many of which will also be open on April 20th and 21st. Earth Day on the National Mall is free, taking place between 11 a.m.–7 p.m. To learn more, visit Earthday.org/earth-day-on-the-mall.