Athletes Worth Watching
Nov 26, 2012 06:19PM ● By Anonymous
NATALIE EWING
Easton High
Soccer and Softball

Though she just wrapped up another fun year as a midfielder in soccer, Natalie might be more famous – or infamous, to her opponents – as the center fielder for the Warriors' softball squad that won the Class 2A state title in 2010 and 2011.

"I went 3-for-4 in the [2011] championship," Natalie says. "It was so great. Playing a team sport is like having a second a family."

When she has spare time from scoring goals and driving in runs, Natalie enjoys hunting, fishing and spending time with friends and family (she's the youngest of four siblings, the rest of whom are grown). She lives in Cordova with her parents, Sally and Nat, and plans to attend college and possibly study accounting.

Ranked 33rd in her class of 271, Natalie says Math is her favorite class. She'll turn 17 in December.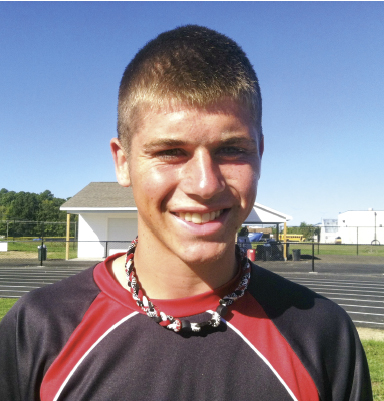 LUCAS NAGEL
Col. Richardson High
Soccer and Baseball

Lucas is good at stopping opponents – whether it's blocking the plate as the starting catcher for the Colonels, or punching away a shot on goal—but he's hard to stop in the classroom.

Lucas carries a 3.4 GPA, putting him 15th in the Class of 2013; his future plans include college, as well as joining the Army Reserve, with the intent of eventually becoming an officer.

He gets a great kick out of team sports, he says, because of "the ability to be with your friends, compete and have fun is so great to do all at once."

A state Parliamentary Procedures winner two years in a row with the Colonel chapter of Future Business Leaders of America, Lucas has received his school's Scholar-Athlete Award all four years of high school in both sports, is a member of Methodist Youth Fellowship, set the school's career soccer record for saves, is a member of student government, and even referees soccer, and umpires baseball games at lower levels in his spare time.

Lucas has an older brother, J. T. who graduated in 2009; he lives in Federalsburg with his parents, Milton and Tina.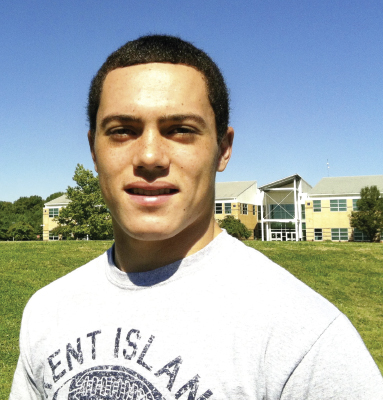 EVAN GREENWOOD
Kent Island High
Football and Lacrosse

Evan can't remember exactly when he started playing football and lacrosse; he thinks "I was about 6 when I started. As long as I could play sports, I've been playing football and lacrosse."

His opponents remember when they saw him play, though, this tough running back/ defensive end a key part of this year's attempt to repeat as Class 2A East regional champions.

"My favorite class is history," Evan says. "It's interesting to look back and see some of the great things people did." So far, Evan has been making a little of his own in fall and spring, but what he enjoys the most are having friends with him in all his endeavors. "I like being a team," he says. "I like the fact that everyone plays together, and that it's just not only one man."

Evan carries a 3.5 GPA; he lives in Stevensville. His parents are Phil Greenwood and Julie Cohen.
Photos by Damon Bester