Treaty of Paris Proclamation Returns to Annapolis for the First Time in 200 Years
Nov 26, 2012 07:09PM ● By Anonymous
The event, presented by the Annapolis Continental Congress Society, features the Treaty of Paris Proclamation—which has returned to Annapolis to offer Festival visitors a rare, historic opportunity to see the document in person.
The exhibition opened this morning at 9 a.m. with the Towne Crier, and opening remarks by Mayor Joshua Cohen and Maryland State Archivist Dr. Edward Papenfuse followed at 9:30 a.m.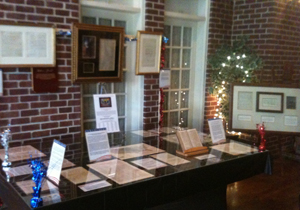 Throughout the exhibit historic documents are on display, including a rare 1775 pre-ratification printing of the Articles of Confederation; documents associated with Maryland's signers of the Declaration of Independence Charles Carroll, Samuel Chase, Thomas Stone, and William Paca; letters written by George Washington; and other unique Revolutionary War and Founding manuscripts.
At the heart of the Festival, the Treaty of Paris Proclamation is back in Maryland for the first time since 1784.
Lecturers will speak on a variety of related topics from morning until 7 p.m. today and Tuesday, and until 3:30 p.m. on Wednesday. Short films are also on the schedule throughout each day, as are activities for children and pre-teens.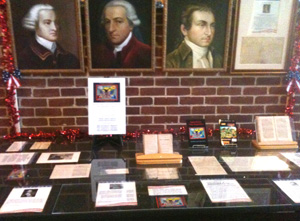 The entire event is free, so be sure to stop by. See the full schedule at Annapolisccs.org/festival.