Barns of South County Photgraphed
Dec 11, 2012 06:49PM ● By Anonymous
Recreational photographer William H. Thayer has traversed the country roads of rural Anne Arundel County in search of the last-standing barns and captured many of them, in all seasons, all weather. The 57-year-old is a career music educator, teaching at Southern High School. Thayer says, "I began photographing barns in 'SoCo' about 2006. As I was going to Southern High School and coming home in the afternoons, I would take a few pictures and my collection started to grow. I have several hundred photos of barns in all four seasons."
Most of the barns he photographs are seen from the road; for others, "I simply walk up to the person's front door, hand them my card, and ask permission to photograph on their property. And of course, in SoCo, they are more than happy to oblige!" His favorite barn is Don Arthur's in Greenock, Maryland (just south of Lothian). Perhaps you'll agree, but as you can see there are many memorable pastoral scenes in southern Anne Arundel County; choosing a favorite might prove difficult. Enjoy.
Photographs by William H. Thayer
HORSE FARM BARNS located off Greenock Road (Rte. 259) in Lothian, photographed during early winter.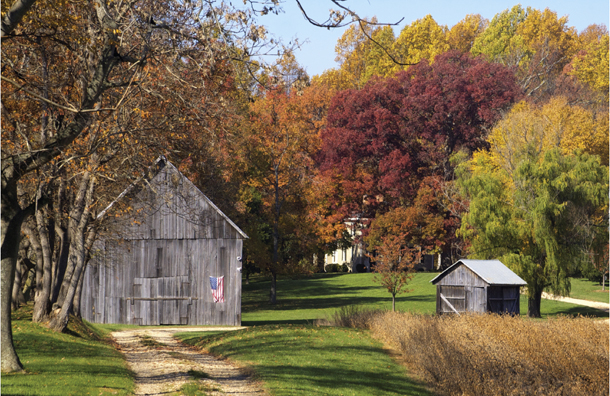 DON ARTHUR'S BARN with U.S. flag, located at Greenock Road, south of Lothian, near the intersection of Routes 259 and 4.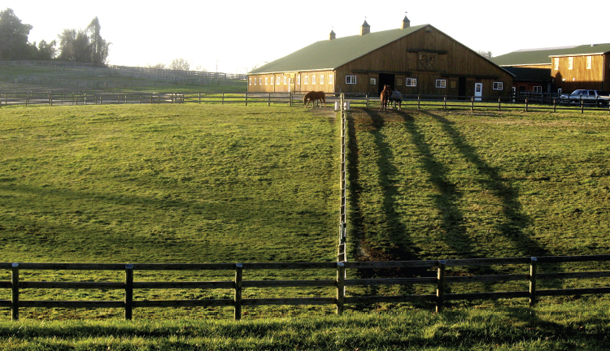 BAYWOOD STABLES off Solomons Island Road (Rte. 2) in Harwood, north of Southern High School.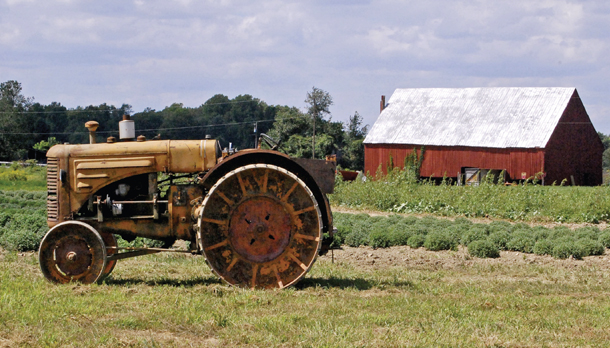 OLD TRACTOR AND BARN at Moreland Farm on Marlboro Road (Rte. 408) in Lothian, just east of Lothian Circle.

A TRADITIONAL GAMBREL ROOF BARN (left) painted a rich red, located at Brookswoods Road, near Lothian.
TOBACCO BARN (right) along Solomons Island Road (Rte. 2) in Lothian, south of Southern Middle School.