The Search Never Stops
Apr 30, 2013 10:17PM ● By Anonymous


She had been sexually assaulted, stabbed, and strangled. On May 23, 1988, Elaine Shereika, 37, didn't return home after an early morning jog. Later that afternoon, her body was found in a field a short distance from her home in Gambrills. Like Andersen, she had been sexually assaulted, stabbed, and strangled. Lisa Haenel, 14, left her home in Glen Burnie to walk to Old Mill High School on the morning of January 15, 1993, but never arrived. Her body was discovered the next morning in a wooded area behind the school. She too had been stabbed and strangled.

Biological evidence was obtained at all three crime scenes, and some DNA profiles were developed. But no matches were found. Detectives spent weeks pursuing all possible leads and interviewing potential suspects. Years passed, but the crimes remained unsolved; eventually they became cold cases. However, the cold case squad never gave up on the investigations, never forgot the victims or their families. It would take several more years before the cases finally would be solved, and along the way, DNA experts would make a significant discovery. Andersen, Shereika, and Haenel were forever intertwined in perhaps the worst way imaginable: They had been murdered by the same man.

"We thought we were investigating three separate cases," says Captain Herbert Hasenpusch, Anne Arundel County Police Department Western District, who was a cold case detective at the time. "It wasn't until the late 1990s, when DNA technology advanced, that the evidence obtained from the three crime scenes would eventually point us to the same offender."

Persistence usually pays off eventually and detectives finally caught a break. According to the Anne Arundel County State's Attorney's Office, in the years since the murders, technological advancements in DNA testing had been made, and a new database with DNA samples from all convicted felons in Maryland, called CODIS (Combined DNA Index System), became available in 1998.

The DNA profiles were entered into CODIS in the late 1990s, and a match was made to Alexander Wayne Watson, Jr. in 2003.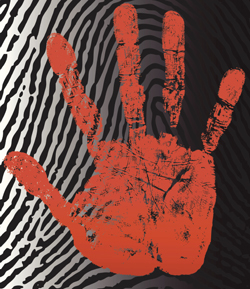 Watson had been convicted of first-degree murder in Prince George's County in 1994 and sentenced to life in prison without the possibility of parole. In accordance with new laws that required the collection of DNA samples from all convicted felons in Maryland, Watson's sample had been taken and entered into the database. Detectives obtained a search warrant to take another sample of Watson's DNA to verify the computer results. On July 12, 2004, Watson was charged with the murders of Andersen, Shereika, and Haenel. He was found guilty and received three life sentences for murder—one for each victim—on August 16, 2007. Two of the sentences were life in prison without the possibility of parole. He also received two life sentences for raping two of the victims.

"Solving these three cold cases was very important," Hasenpusch says. "We finally found answers after years of investigating, and we were able to bring closure to the victims' families." Cases such as these aren't isolated incidents. Advancements in technology, such as DNA and fingerprinting analysis, are changing the outcome of cold case investigations. Thanks to newer technology, cold cases—some dating back as many as 25 years—are finally being solved.

"The powerful value of scientific evidence in cold cases cannot be overstated," says Anne Arundel County State's Attorney Frank R. Weathersbee. "Memories fade; witnesses move away or even die while a crime goes unsolved. But the evidence left by a fingerprint or DNA is etched in stone and, in many cold cases, is the focal point of a case that finally brings justice for a victim. [Without] the brilliance of DNA and fingerprint databases, many cold cases would likely be forever unsolved."

According to Sergeant Keith Clark, supervisor of the Anne Arundel County Police Homicide Unit and Missing Persons Unit, a case isn't considered cold unless a year has passed without any active leads to pursue. Then, it changes from an active case to a cold case. Each year, detectives conduct a cold case review to evaluate each case based on its "solvability." They determine if there are leads to follow, evidence to retest, or new witnesses to interview. After discussing these factors, each case is assigned a letter grade from A to D. Cases assigned an A or B have some leads; a case that receives a D has no leads. The cases are prioritized and assigned to a detective. Solving a cold case requires countless hours of hard work and persistence. It's a group effort that involves the cooperation and dedication of numerous people, including detectives, crime scene investigators, crime scene technicians, fingerprint examiners, DNA experts, and civilian support staff.

The Anne Arundel County Police Department also works closely with the Anne Arundel County State's Attorney's Office to determine if there is enough evidence to charge a suspect. If not, detectives keep searching, so the prosecution can prepare a strong case that will result in a conviction. "We would love to solve every cold case," Clark says. "But we're investigating cases dating back to the 1960s, so we have to prioritize and have very real goals. Still, we never give up on a cold case."