What's Up? With Real Estate
Nov 07, 2013 10:27AM ● By Cate Reynolds
By LURDES ABRUSCATO
Sure, we have ritzy new communities and novel neighborhoods. But sometimes our older Anne Arundel districts shroud amazing gems hidden in plain sight. In this issue of What's Up? with Real Estate, we profile two high-value residences with equally high appeal.
HARBOR HILLS
Primary Structure Built:
1983
Sold For:
$1,225,000
Original List Price:
$1,425,000
Last Sold/Price:
n/a; sellers were original builders/owners
Bedrooms:
3
Bathrooms:
3 + 2 half baths
Living Space:
4,394 square feet (+ approx. 2,000 sq. ft. of upper/lower-level storage)
Lot Size:
4.18 acres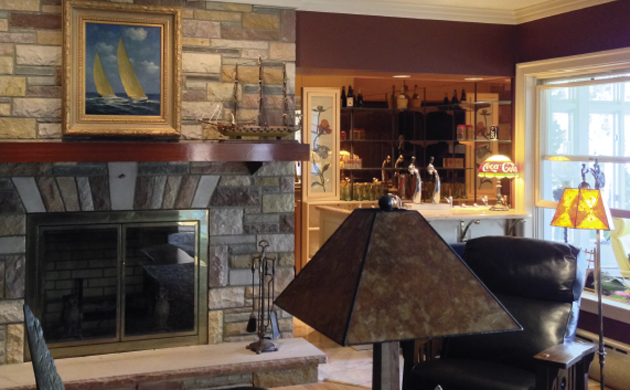 It's not often a home inspector pronounces a residence worthy of withstanding a nuclear attack. But that's just one of the many surprises hidden behind this Davidsonville home's simple façade.
Built 30 years ago over a two-year span, the sellers then owned a construction/crane company that was pivotal in the excavation of various major tunnels and projects in Washington, D.C. They parlayed that construction experience into building a top-quality structure, culminating in an all-brick French provincial with amazing water views in one of this area's most coveted yacht club communities. Harbor Hills, a mature, water-privileged neighborhood accessing the South River via Flat Creek, includes abundant amenities, such as a beach, tennis courts, marina, pool, and pier, as well as easy access to Route 50.
With only 200 homes and no lots left on which to build, the area sees minimal turnover. In this case, the sellers, a charming 90- and 83-yearold couple, simply were ready to downsize.
Thanks to the sellers' passion for quality construction, the decades-old property features extraordinary elements for its age. Extra-large rooms, a flowing floor plan, and stunning water or garden views from nearly every room can be found on the 4,000-plus-square-foot main level.
Certainly, a gourmet kitchen is to be expected in a million-dollar home, but two islands and two commercial-grade ranges/grills set a new standard. The large family room with custom built-ins and a woodburning fi replace is lovely, but it's the accompanying soda fountain/ ice cream bar that adds pizzazz to the room. Each bedroom has its own en suite bath. A massive two-level detached garage previously housed a luxury motor coach. And top-quality construction elements can be found everywhere, from radiant floor heating to a hand-stained redwood deck, to an industrial-strength boiler and generator.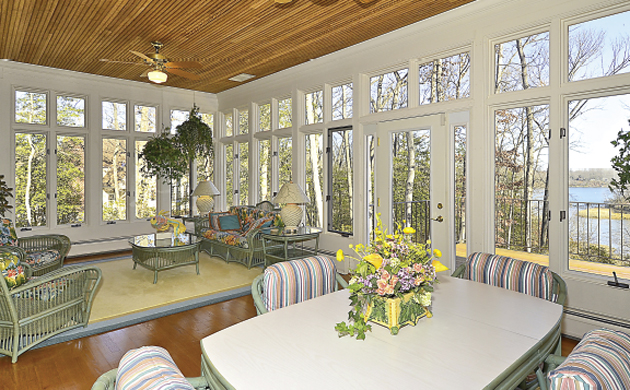 The new homeowners, partners and longtime D.C. residents Richard and Edward, were interested in the Davidsonville area to be closer to family, friends, and the water. They wanted a property with the right combination of entertainment and casual space, and found exactly that in this abode. "We were looking for something that wasn't your traditional family home [with] more bedrooms then we could ever do anything with," Richard says.
Since he works from home, Richard also needed a dwelling with a space suitable for a full-time home office, which is certainly to be had in this residence. (He also is eyeing the massive detached garage as a future home theater/office space.)
The contract, purchase, and closing processes were amicable, with minimal back and forth between both parties to reach a comfortable price point, everyone agrees.
The buyers' transition to Davidsonville has gone smoothly, in part, because "the prior owners have been so incredibly gracious, welcoming, and helpful as we've moved in. It's pretty phenomenal the investment they had in this house and we completely appreciate the love and history they must feel with this place," Richard says.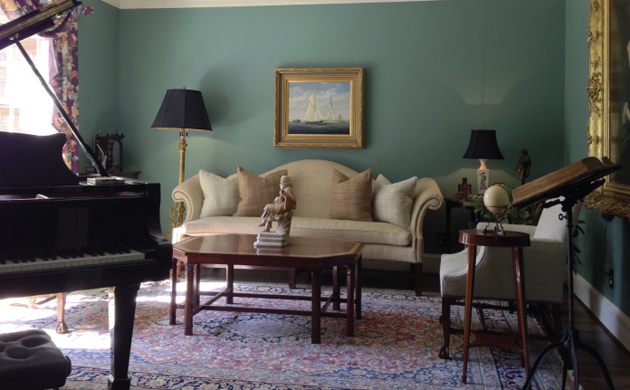 Structurally, there's nothing they need do to the property, and the projects they've taken on are simply to tailor the home to their tastes, including switching to hardwood floors in the living/dining rooms, changing wall coverings, and replacing some fixtures. Richard, an admitted "home automation geek," is working on automated lighting for the whole home and hopes to update the communication cable to Ethernet.
Sources: Bonnie McGurn (listing agent), Prudential PenFed Realty, office: 410-266-0600, cell: 410-507-9301, bonniemcgurn@mris.com, Bonnie.mcgurn.pfragent.com. Deborah Laggini (buyer's agent), Long & Foster, office: 410-266-5505, cell: 410-991-6560, deborah.laggini@ longandfoster.com, Deborahlaggini.com.
___________________________________________________________
POPLAR POINT
Primary Structure Built:
1990
Sold For:
$745,000
Original List Price:
$949,000
Last Sold/Price:
2000/$467,500
Bedrooms:
4
Bathrooms:
3.5
Living Space:
3,500 square feet
Lot Size:
1.03 acres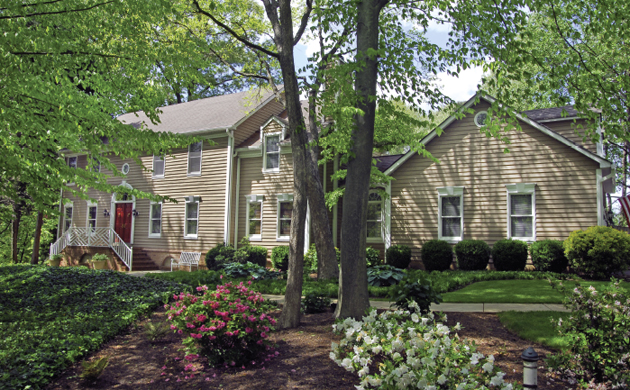 For naysayers who bemoan that water-oriented properties are nowhere to be had for less than seven figures, we counter with Poplar Point. A quiet, established neighborhood with large lots in the Annapolis suburb of Edgewater, Poplar Point encompasses waterfront properties or homes with water access to Church Creek/South River via its own marina.
Interestingly, homes in the neighboring community of Shadow Point do not have water access, and, as a result, significantly different home prices might be evident on the very same block.
This traditional Nantucket-style, center-hall colonial, which included a deeded 6-plus-feet MLW boat slip at the marina, initially lingered on the market. But after the sellers updated the kitchen counters to granite and modified the price, it moved quickly.
The first floor, with an easy-flow layout from formal dining room to living room to offi ce to kitchen, includes such popular elements as hardwood floors, wainscoting, crown molding, and even decorative tile work around the family room fireplace.
A large deck opens to a soccer field-sized backyard, along with a heated "cocktail pool." (Popular for their reduced footprint and lower maintenance, cocktail pools are smaller than standard pools but larger than spas/Jacuzzis.) A stone waterfall feature abuts the cocktail pool and mature landscaping surrounds the property.
The new owners, a young family relocating from the D.C. area, are excited to make the residence their own over time, with short-term plans for wallpaper and painting changes and possible larger renovations in the future.
Sources: Charlie Buckley (listing agent), Mr. Waterfront Team, Long & Foster, 410-266-6880, charlie@waterfronthomes.org, Waterfronthomes.org. Melissa Murray (buyer's agent), The Murray Home Team, Coldwell Banker, 443-995-2626, melissa@themurrayhometeam.com, Themurrayhometeam.com.