Holiday Gift Guide
Dec 05, 2013 02:41PM ● By Cate Reynolds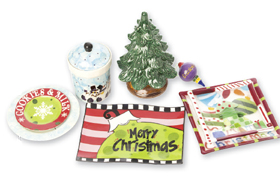 Forget the Mall... Paint them All!
It's surely not too early to be thinking about the holidays! Come in and create a one of a kind treasure to share with your friends and family. Shipping available.
The Clay Bakers.
1 S. Washington St., Easton. 151 Main St., Annapolis. Open Tuesday - Saturday, 10am to 9pm and Sundays, Noon to 6pm. Visit our website at
www.theclaybakers.com
or call 410-990-0244 for a custom painted piece.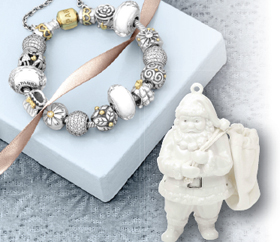 Celebrate the Holidays with PANDORA
From November 30 through December 8, visit
PANDORA at Annapolis Mall
or the
Smyth Jewelers Annapolis Towne Centre
showroom to receive a free PANDORA holiday ornament (a $20 US retail value) with your PANDORA purchase of $125 or more. While supplies last, limit one per customer. See store for details.
1910 Towne Centre Blvd., Annapolis.
443-321-0300.
www.smythjewelers.com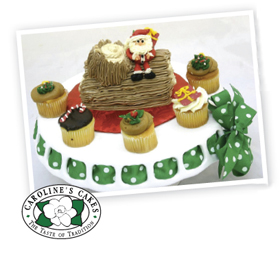 Christmas Time at Caroline's Cakes!
Enjoy the Holiday Season with our adorable and delicious goodies! From Cake Pops to Cupcakes, we have it all! Place your orders in advance or drop by for a visit to select your delights! We always have something ready just for you!
Caroline's Cakes
1580 Whitehall Rd., Annapolis, MD 21409
410-349-2212. annapolis@carolinescakes.com
www.carolinescakes.com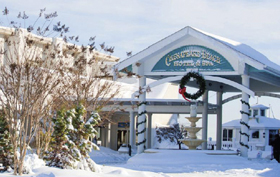 Give the Gift of Hospitality
Chesapeake Beach Resort & Spa.
It's more than a gift, it's an experience. Purchase $100 in Resort Gift Cards from December 1-31, 2013 and receive a $20 dining voucher to be used at any of our waterfront restaurants. Call 410-257-5596 or go online at
CBresortSpa.com
to purchase your gift cards!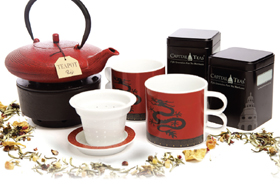 Teas the Season!
Enhance your holiday gatherings and give the gift of tea! Select from over 100 Capital Teas varieties including 12 Holiday Teas (from $17.95 with 4 oz. tin). Add an elegant Cast Iron Teapot (from $65) or an Infuser Mug ($21.95) to complement and enhance your selections. Best of Annapolis Winner.
Capital Teas
6 Cornhill St., Annapolis. 410-263-8327.
www.CapitalTeas.com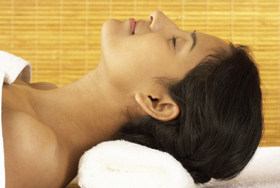 Mobile Massage
Nancy's Massage Therapy
takes traditional massage to the next level by utilizing portable equipment that will bring the luxury of a massage directly to you.
Deep Tissue | Prenatal | Swedish 60-90 minutes | $80 - $125
www.nancysmassagetherapy.com
240.245.0551
Add Some Holiday Sparkle
• At Ski Haus Sports find this elegant classic look from Nils. Removable hood fits over helmets for winter sports. Shown with Bogner Swarovski Crystal Top.
• Ski Haus Sport's Obermeyer Toddlers 2 piece set with hearts in a snowflake design will reminisce winters crystalline beauty for years with built in grow cuffs.
• Sanuk yoga mat footbed boots from Ski Haus Sports with weather protect also available in solid black & chestnut.
Ski Haus Sports.
Ski Haus will gift wrap your purchase for free!
Route 50, Annapolis (Exit 29). 410-757-6444.
www.skihaussports.com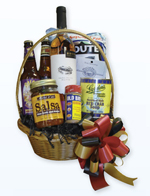 Custom Wine Gift Baskets
Baskets feature gourmet foods, wine, beers & spirits beginning at $55. Fishpaws offers a unique inventory of wines, beers, spirits, gourmet foods & candies, premium cigars, and so much more. Stop by and see why we are the one place to shop for all of your entertainment needs.
Fishpaws Marketplace
954 Ritchie Highway, Arnold. 410-647-7363.
www.fishpawsmarket.com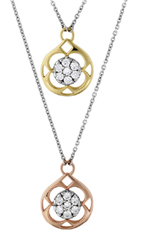 The Ultimate Stocking Stuffer
The world's most perfectly cut diamond® is the ideal gift for your world's most perfect woman. Hearts On Fire® diamonds truly dazzle, with sparkle that can be seen from across a room! It's a beautiful choice for the woman who deserves more, from someone who wants to say more. See these and other fine gifts at:
W.R. Chance Diamond Jewelers
110 Main Street | Historic Annapolis
410.263.2404 |
wrchance.com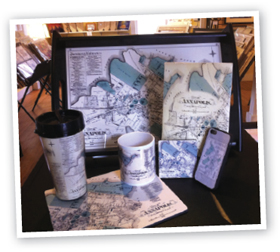 A Map Lover's Paradise
Wimsey Cove Maps & Art
is a map lover's paradise of beautiful maps of places all over the world. Travel to locations like Paris, London, and Munich or see a bird's eye view of cities like Baltimore, Annapolis, or New York. We also feature numerous local maps, charts of the Chesapeake Bay and its many rivers, and architectural drawings of historic buildings that come in different sizes to fit any wall or décor. We are open 7-days a week. Don't see what you want? Just ask.
103 Annapolis Street, Annapolis
443-995-8978
www.marylandframing.com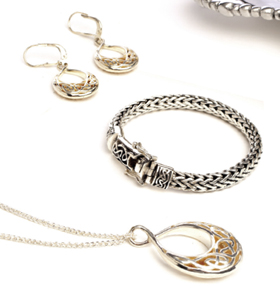 When more than the thought counts – count on Blanca Flor
The Keith Jack Jewelry Collection and this Beatriz Ball tray are among the many just-right gift ideas at
Blanca Flor Silver Jewelry
, 1853 Annapolis Mall, Annapolis, 410-571-6488 and 34 Market Space, Annapolis. 410-268-7666.
www.blancaflorsilverjewelry.com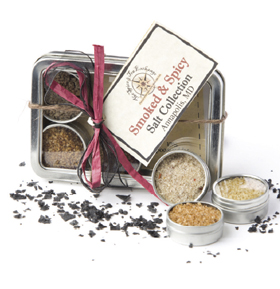 Come In and Smell the Spices!
A collection of six artisanal salts—a great gift for the culinary enthusiast! Three varieties of salt collections: Smoked & Spicy Salts, Culinary Salts, and Gourmet Salts $24.95. Sugar Collections: Sweet & Salty, Tutti Fruitti, and Savory $19.95. Paprika Collection $19.95. Pepper Collection $19.95
The Spice and Tea Exchange
155 Main Street, Annapolis. 410-280-2088.
spiceandtea.com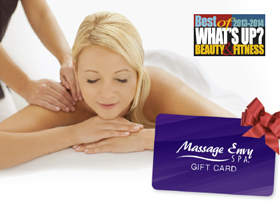 The Perfect Holiday Gift, Massage Therapy!
You know they will smile when they open a
Massage Envy Spa
gift card. It's the right size, the perfect fit and a welcome surprise. Give the people you care about the perfect escape, a healthy, relaxing getaway they are sure to love! Gift Cards are redeemable at over 900 Massage Envy Spa locations nationwide.
Visit your local Massage Envy Spa, on Ritchie Highway in Severna Park, 410-544-3800 and in the Festival at Riva at Annapolis, 410-224-4184.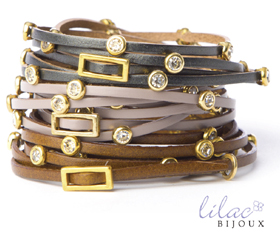 Lilac Bijoux Wrap Bracelets!
These leather and crystal beauties are a classic piece with a modern edge. Perfect alone or stacked with other favorites. $34. 
Lilac Bijoux.
Available in store 145 Main Street and online.
www.lilacbijoux.com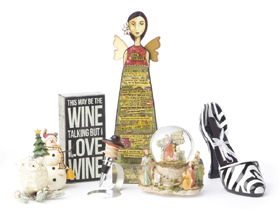 Gifts to Encourage and Inspire!
Positively Fabulous
carries products not found in most stores, offering home decor and gift merchandise that's encouraging and inspirational including books, wall art, clocks, mirrors, home and garden flags, signs and more.
Tues-Sat 11am-5pm, Sun 12-4pm. 107 Cockey Lane, Stevensville. 410-604-0333.
www.positivelyfabulousgiftshop.com