The Volunteers' Volunteer
Dec 31, 2013 09:33AM ● By Cate Reynolds
Making the Stadium shipshape for the annual Crab Feast
Don't be fooled by the endearing freckles and easy laughter. Sue Weber is a take-charge, get-the-job-done sort of person. Those traits have played a part in her success as a respected real estate/ relocation professional for 30 years. She spent decades working with a moving company in Arnold until they, ironically, relocated. She is now in real estate with Long & Foster/Severna Park. But the work she gets paid for is just the beginning of Sue Weber's to-do list.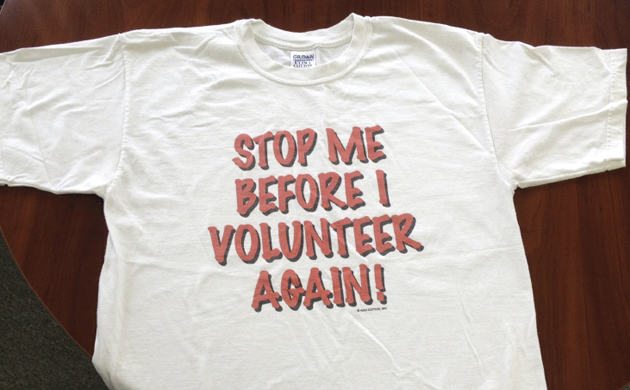 Which might explain why, when a few philanthropically active locals were asked to suggest an especially helpful volunteer they had worked with, three different folks came up with the same name:
Sue Weber
.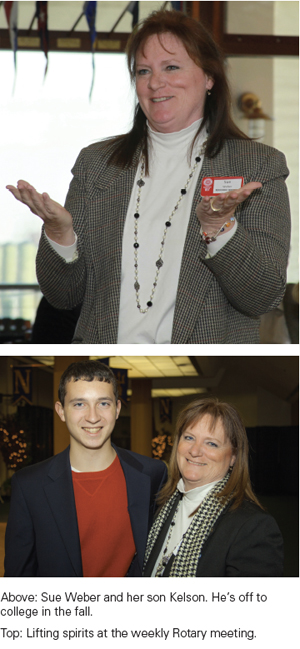 Sue does get around. She's on the Board of Directors of the Rotary Club of Annapolis, where she has served as chairman for the Rebuilding Together project, chairman for the third grade dictionary project, treasurer for the Black Tie & Diamonds Gala, and co-chair for Preferred Dining/Crab Feast. She is a Rotary devotee—and can't say enough nice things about her fellow Rotarians. "They are the nicest, kindest, most welcoming people you could ever imagine," Sue explains.
And they are certainly not in it for the glory…or the publicity. "There's every chance," Sue says smiling, "that I might be fi ned for doing this interview." She could be facing a $20 sanction at the next luncheon, she says good-naturedly.
No, Rotary isn't about promoting your business or yourself; it's about friendship and goodwill and helping others. Rotary has been around since 1905, by the way, and boasts 1.2 million members nationwide. (FYI: the earliest members, Chicago businessmen, used to "rotate" holding the meetings at their various offices.)
Sue also serves as the chairperson of the Board of Directors of the Anne Arundel Senior Services Provider Group, Vice President of the Broadneck High School Athletic Boosters, Chairman of the Broadneck Craft Bazaar, Lead Ambassador for the Anne Arundel/ Annapolis Chamber of Commerce, on the Board of Directors for the Foxmoor HOA, as an Adjunct Professor at AACC (Downsizing Classes), and sponsors Navy Midshipmen. Whew!
With all of this on her plate, Sue is still eager to fi ll her days, especially come next fall. Her son, and only child, will be leaving for college.
Sue is not looking forward to it. If you think she puts her all into her volunteer work, it pales in comparison to her devotion to her son Kelson. This real estate-relocation-downsizing-moving expert and her husband are facing a serious case of empty nest syndrome. You can bet that if there isn't a support group for moms like Sue, she'll be starting one soon.
—Sarah Hagerty