What's Up? Teachers Eastern Shore
Jan 06, 2014 11:52AM ● By Cate Reynolds
In one way or another, all teachers impact students, playing an integral role not only in their education but in the course of their lives. There are some teachers, though, who leave us with something more. We all remember that one teacher who was always in our corner, always pushing for us to be the best we could be in all areas of life, taking a special interest in our success and creating a lasting bond. These are the teachers we recognize in our inaugural What's Up? Teachers segment— the dedicated and galvanizing private school educators who are making a difference today for the leaders of tomorrow.
Photography by Tony Lewis, Jr.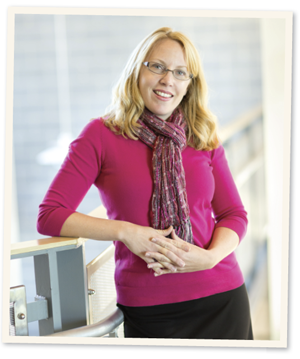 Amanda Priestley
WYE RIVER UPPER SCHOOL, WYE MILLS
Degree:
Master's degree from Monterey Institute of International Studies in International Policy Studies; various master's level education courses
Years teaching:
10
Years teaching at current school:
2
Grades and subjects taught:
English 10, English 11, English 12; coordinator of 21st Century Initiative (unique elective classes that students design based around their interests/ passions)
Proudest teaching moment:
One of my students didn't make the National Honor Society cut because of his lack of leadership experience. After his initial disappointment, he and I worked together to find a way to get meaningful leadership experience. His idea was to teach a ballroom dance class in the weeks leading up to prom. The other faculty and I were skeptical (would the other students laugh as he led the foxtrot to a hip-hop crowd?), but he was passionate about dance and thought it was something he could teach well. He made flyers, talked up his class, and created a sign-up. Before we knew it, the 12 slots were filled with couples excited about learning some old-school dance moves. Each weekly class was extremely well organized and showcased a different ballroom dance; he even brought in top 40 hits to practice to. It turned out to be one of the most popular activities the school offered. My proudest moment was when this student came to me after his last dance class and said, "Once you've been a leader, it's really hard to go back to being a follower."
Summarize your teaching philosophy in one sentence:
Academic confidence is the single biggest factor in student success.
In your opinion, what is the toughest challenge in education today and how are you working to overcome it?
The biggest problem in education today is a one-size-fits-all mentality. Everything is standardized—at least in public schools—and many teachers don't have the time or the leeway to change the pace, presentation, or even material to suit individual students. Not everyone learns the same way, in the same manner, and yet we gauge success by how well kids today conform to the same arbitrary measuring stick. Our goal as educators has to be to recognize the individual gifts of each of our students and find ways to nurture those gifts across whatever content area. Education is about cultivating one's passions and developing the skills to be a lifelong learner.
"Amanda demonstrates an abiding sense about teenagers. She taps into their individual interests, values, and curiosities and uses those attributes as propulsion for learning. She has implemented the Wye River Upper School 21st Century curriculum, in addition to her responsibilities as an English teacher and department chair, where she uses the same respect for her students to guide them through some very challenging and mature literature."