Kendall Summers Law
Mar 20, 2014 03:18PM ● By Cate Reynolds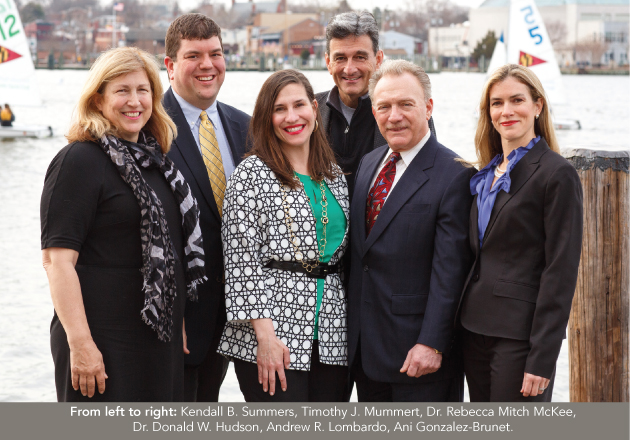 The process of divorce or family law issues is difficult on all levels. It takes 'a village' of professionals and support systems to help that process be as healthy, informed, and successful as possible. Professionals in the Annapolis/Anne Arundel County area have come together to create a new network to help clients find the responsible, caring, expertise they seek from local professionals. We are there to help you through.
Divorce Attorneys
Timothy J. Mummert, Esq.
Attorney / Mediator
808 Landmark Drive, Ste. 223A
Glen Burnie, MD 21061
Divorce; Custody/Child Acess; Property Rights; Alimony; Child Support; Mediation;Trial Practice; Collaborative Law
410-766-1100
www.MummertLaw.com
Kendall B. Summers, Esq.
Attorney / Mediator
Divorce / Family Law / Wills & Trusts
7 Willow Street, Suite 101
Annapolis, MD 21401
Divorce; Custody/Child Acess; Property Rights; Alimony; Child Support; Mediation;Trial Practice; Collaborative Law
410-224-4677
www.KendallSummerslaw.com
Kendall@KendallSummersLaw.com
Divorce Therapists
Dr. Donald W. Hudson, PhD
Licensed Psychologist
104 Annapolis Street, Ste. A
Annapolis, MD 21401
410-381-2244
Couple & Individual relationship enhancement;Depression & Anxiety Management; Careerrestructuring; Re-invention of self; High-Schooler's emotional development & goal direction;Divorce recovery.
Dr. Rebecca Mitch McKee, PhD, LCPC-S
Clinical / Forensic Psychotherapist.
Director, Anne Arundel Counseling Inc.
Annapolis - Glen Burnie - Edgewater
Kent Island - Bowie
410-768-5988
rmitch@annearundelcounseling.com
www.annearundelcounseling.com
Individual, family and group counseling to children, adolescents and adults.
Divorce Financial
Ani Gonzalez-Brunet, MBA, Realtor®
Coldwell Banker Residential Brokerage
4 Church Circle, Annapolis, MD 21401
Cell: 443-714-5303 | Direct: 410-919-1895
ani.gonzalez-brunet@cbmove.com 
www.cbmove.com/Ani.Gonzalez-Brunet
Ani is committed to her clients that are going through the divorce process by helping them find the best alternatives to one of their most important assets, real estate.
Andrew R. Lombardo, CPA, CVA
Lombardo Wagner Ayers & Co., LLC
210 Defense Highway, Ste. 260
Annapolis, MD 21401
410-263-4201 |
www.lwacpafirm.com
alombardo@lwacpafirm.com
Public Accounting; Divorce financial Consulting; Divorce Analyses and Accounting; Tax structuring for Divorce; Litigation Support; Expert Testimony; Business valuation.
Kendall B. Summers, Esq. practices Family Law in a solo boutique firm in Annapolis. A graduate of the Washington College of Law in 1986, where she served as editor of the A.U. Journal of International Law, Attorney Summers began her law practice in Washington D.C.with some premier national firms, including MorganLewis and Bockius, Howrey and Simon and Willkie,Farr and Gallagher.
Ms. Summers began her practice in Family law to help people and families in distress.
When asked what has been her most meaningful memory, Attorney Summers replied, "So far, I have enjoyed helping every one of my clients, but the most satisfying moments occur when a tough process is over and a new chapter of life is begun for someone—that energy is fantastic!" Kendall's practice focuses primarily on the legal issues surrounding Divorce and Separation, Child Custody and Child Support, Alimony, Property Division, Settlement Processes, MEDIATION, Litigation, together with estate planning, Wills & Trusts and Elder Law. When asked about her practice goals, she said, "I strive to provide consistent, accurate, and excellent legal advice; to help my client understand all the possible options so that they can make good and wise choices, as well as being a trusted counselor and friend to all my clients, someone who helps them meet their goals."
What should a client do when considering, for example, a divorce or other potentially legally conflicting situation with their spouse? Ms. Summers advises that folks should consider seeking a lawyer when it becomes clear that either they or their spouse is thinking seriously about divorce, and counseling or other measures do not seem to be working. Divorce should not be approached lightly as marriages may have many chapters. If you are feeling that you are fairly certain the marriage cannot be recovered, then it is probably time to seek a lawyer (together with marriage counselors) and at least get some background knowledge about possibilities. She cautions, however, to take some care in choosing your lawyer, as the style of your lawyer likely will have a very big impact on the outcome of your case.
Attorney Summers is licensed to practice in Maryland, the District of Columbia and Massachusetts. In addition to her Juris Doctorate, she has a Bachelor's Degree in Business Administration, as well as a Master's of Divinity and an S.T.M. She is a rostered leader in her church, the Evangelical Lutheran Church in America. She is trained as a mediator, and serves on the mediation panel of the Circuit Court for Anne Arundel County. She is also a trained litigator and is a member of the Trial Lawyers Association of MD (The Maryland Association for Justice) as well as the Litigation and Family Law Sections of the Maryland Bar Association. She is an active member of the Anne Arundel County Bar Association, the Anne Arundel County Collaborative Professionals, the Maryland Women's Bar Association among other memberships, associations and affiliations.
FAMILY LAW / DIVORCE / CUSTODY SUPPORT / SEPARATION / PROPERTY WILLS & TRUSTS / ELDER LAW / MEDIATION / LITIGATION / COLLABORATIVE
7 Willow Street, Suite 101
Annapolis, MD 21401
410-224-4677
www.KendallSummerslaw.com
Kendall@KendallSummersLaw.com
Call for a free phone consultation: (410) 224-4677
Q. What is THE GOOD DIVORCE Professional Resource Network?
A.
My approach is to achieve the best possible results for my clients as they face difficult life transitions such as divorce. Effective legal representation involves, as they say, "a village" of professionals. The Network is designed to help you have a Good Divorce. The website www.gooddivorcenetwork.com is a guide on the internet to help you find professionals who are specially trained and committed to your needs who are located in the Annapolis/Anne Arundel County area. This includes Divorce Lawyers; Mediators; Financial Advisors; Real Estate Specialists; Business and property analysts/appraisers; and Therapists. It's a resource tool and it is free.
Kendall Summers, Kendall Summers Law