Bernstein & Feldman, P.A.
Mar 20, 2014 03:34PM ● By Cate Reynolds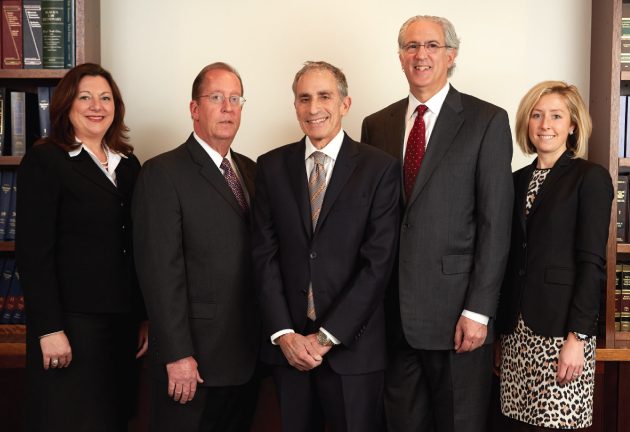 Bernstein & Feldman, P.A.
was formed in 1981. The firm focuses on real estate, business and financial transactions, zoning and administrative law, litigation, securities, and estates and trusts. The attorneys in the firm are an invaluable resource for their diverse clients. They offer cost-effective options including mediation, arbitration, and real-world advice in all firm practice areas. Their time spent in the business world and their dedication to superior customer satisfaction, enable them to be always ready to assist you with whatever concerns you may have.
The firm has been recognized by
What's Up? Annapolis
as Leading Lawyers in the Business and Real Estate Law categories. In November 2010, Jerry Feldman was recognized by
Baltimore SmartCEO
magazine readers' poll as a "Legal Elite" for business, commercial, and real estate law. In addition to practicing law, both Alan Bernstein and Jerry Feldman have been licensed as registered securities principals and real estate brokers. As business owners, they approach business law with a practical instinct. Their team will ensure that their clients meet their objectives by combining the personal attention of a small firm with the experience and quality service ofa large firm.
Alan Bernstein
has been practicing for over 40 years. He received his B.A. from C.W. Post College (Long Island University) and J.D. degree from American University. While still practicing law, he was Vice President and Chief Lending Officer of a savings and loan, and was the CEO of a successful boutique securities firm he co-founded with Jerry Feldman. The firm dealt not only in real estate securities, but also managed public offerings, including that of a local bank.
Jerry Feldman
has always been passionate about business and helping people. Both his parents and grandparents ran local businesses, and he spent his summers as a young man working at those family-run establishments. He grew up in Murray Hill and after earning his B.A. from the University of Maryland and his J.D. from the University of Baltimore School of Law, Feldman returned to Annapolis to start his career. For him, Annapolis is home; he wouldn't think of practicing anywhere else.
Mark S. Lynch
has over 25 years of experience in the practice of estate and trust planning, estate administration and litigation, real estate, tax law and civil litigation. As a past President and Director Emeritus of the Maryland Land Title Association, he is a popular and frequent lecturer to national audiences in the practice areas of federal taxation, ethics and real estate law. Mr. Lynch holds a Master of Laws in Federal Taxation and is an adjunct faculty member of Catholic University School of Law where he teaches real estate law and finance. Mr. Lynch is an experienced and aggressive advocate for his clients in creating legal strategies and solutions in the most complex controversies.
We welcome to the firm
Aimee Bader
and
Kelsey Moran
.
Aimee Bader has been practicing Maryland Real Estate Law for 12 years and was named as one of Maryland Super Lawyers "Rising Star" for 2012 and 2013. Aimee has experience in litigation, commercial/residential landlord-tenant law, foreclosure law, business law receiverships, leasing and consumer protection law. Kelsey Moran graduated from Catholic University Columbus School of Law in 2012 with honors and passed the Maryland Bar the same year. After law school, she was the law clerk for the Honorable Michele D. Jaklitsch in the Circuit Court for Anne Arundel County. Kelsey will be working as a member of our Business Transaction and Litigation Team.
With this diverse and experienced team, Bernstein & Feldman, P.A. offers the full spectrum of legal services to its business savvy clients.
Bernstein & Feldman, P.A.
900 Bestgate Road, Suite 200
Annapolis, MD 21401
410-573-0017
www.bflaw.com
Q. What happens when owners of real estate disagree about whether to sell the property, which owner should be responsible for costs and maintenance, or if the owners (such as an unmarried couple) are separating and cannot agree on what will become of the property?
A.
"Sale in lieu of partition" is one solution. If one owner wants to sell, and the other refuses, or if one owner is bearing an unfair share of taxes and other costs, the owner(s) should consult experienced real estate counsel. Essentially, an owner wanting to sell may petition the Circuit Court to order the property sold. If the Court grants the petition, the property may be ordered sold at an auction to the highest bidder and the proceeds, after expenses and lien payoff (if any), will be divided between the parties. An owner who has paid more than his or her share of expenses then may seek reimbursement from sale proceeds.
Jerome l. Feldman, Bernstein & Feldman, P.A.