Linowes and Blocher LLP
Mar 20, 2014 04:32PM ● By Cate Reynolds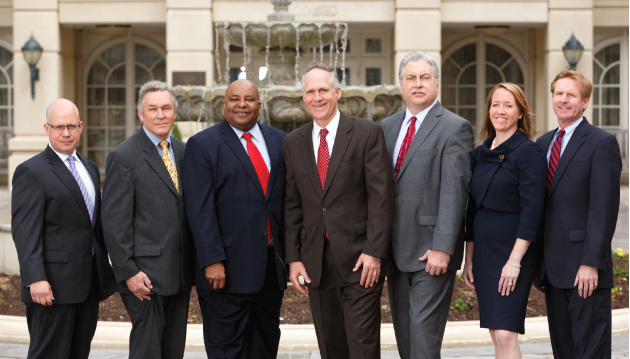 More than 400 years ago, Captain John Smith described the Chesapeake Bay region as, "a country that may have the prerogative over the most pleasant places known…[H]eaven and earth neveragreed better to frame a place for man's habitation." It is in this place that the attorneys at Linowes and Blocher LLP's Annapolis office have the privilege to practice law, represent our clients, and serveour community.
Founded in 1956, the firm has offices in Annapolis, Bethesda and Frederick. The Annapolis office consists of seven attorneys who provide innovative solutions to meet our clients' evolving real estate, environmental, business, and estate planning needs. We work collaboratively with our clients, their engineers and consultants, and one another to achieve cost-effective and creative solutions tocomplex problems.
Our firm is perhaps best known for our capabilities in land use, zoning and real estate development. The firm is a leader in representing property owners and developers in obtaining approvals needed for the development and redevelopment of real property. These approvals increasingly require creative partnerships between private and public interests, and close cooperation with a variety of consultants to ensure that the development work is consistent not only with legal requirements, but also with broader community objectives. When approvals are challenged or denied, we vigorously advocate throughthe appellate process.
Our environmental and natural resources practice is closely related to our land use and real estate work. We understand that a healthy environment contributes to a high quality of life, which byextension promotes a vibrant business community. We alsounderstand that environmental regulations are complex, at times confusing, and sometimes subjectively applied. We are recognized leaders across the State for our work relating to Critical Area restrictions, wetlands, forest conservation, riparian rights, discharge permits, stormwater regulations, wastewater, renewable energy, and the many regulatory programs impacting the marine trades. We collaborate when we can, and litigate when necessary.
The attorneys in the Annapolis office are also leaders in estate planning, estate administration, business law, and the representation of religious institutions. With the support of our colleagues in our Bethesda and Frederick offices, we can handle the real estate, tax, business transactions, corporate, and bankruptcy needs of virtually any size client or transaction.
Since its inception, Linowes and Blocher LLP has prided itself in community involvement and stewardship. Our Annapolis attorneys volunteer their time to groups as diverse as State and local bar associations, the Anne Arundel County Public Library, the Chesapeake Bay Trust, the Hammond Harwood House, the Annapolis and Anne Arundel County Chamber of Commerce, the West County Chamber of Commerce, the Smithsonian Environmental Research Center, the Annapolis Economic Development Corporation, the BWI Business Partnership, the Home Builders' Association of Maryland, the Anne Arundel County Affordable Housing Coalition, the Anne Arundel Commercial & Industrial Association, the Marine Trades Association of Maryland, and many others. We enjoy giving back to the community in order that it remains one of the "most pleasant places known."

One Park Place, Suite 585, Annapolis, MD 21401
410-268-0881 |
www.linowes-law.com
Q. I want to expand or rebuild my waterfront house. What approvals will I need, and from whom?
A.
Construction on or near the water is highly regulated. Local land use and Critical Area restrictions need to be considered carefully, including zoning use restrictions, impervious surface and vegetative disturbance limitations, buffer impacts and replanting standards, setback requirements, height limitations, and septic disposal constraints. If there are unavoidable impacts to wetlands, or if you are contemplating work on a bulkhead or pier, you may also need State and Federal approvals. There may be additional constraints imposed by easements, covenants, and other title restrictions. Waterfront construction can be complex, and you should consider retaining experienced professionals to guide you through the process.
Benjamin S. Wechsler, Linowes and Blocher LLP