Ronald M. Naditch, P.A.
Mar 20, 2014 04:40PM ● By Cate Reynolds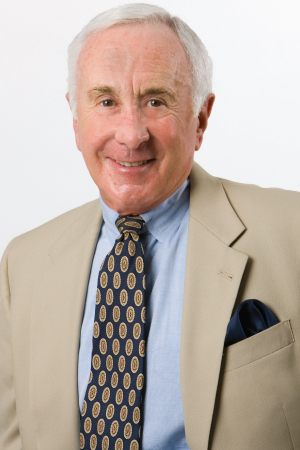 Ron Naditch, is a graduate of Dickinson College and Maryland Law School (with honors), where he served as an Assistant Editor of the Maryland law Review and finished in the top 10 percent of his day school class. After law school, he served as a law clerk for The Honorable C. Ferdinand Sybert, a judge on the Maryland Court of Appeals. He then served a tour of duty in the United States Coast Guard before going into private practice as an associate of Goodman and Bloom in Annapolis.
After venturing out on his own, for more than 25 years, Ron was a part-time Senior Assistant State's Attorney in Anne Arundel County, handling murders, rapes, robberies and other major felony cases. During his legal career, Ron represented the Anne Arundel Department of Social Services on a contract basis; he has been a member of the Maryland Attorney Grievance Review Board; and he has been recognized by
Martindale Hubbell
(a publication that rates lawyers based upon responses from their peers) as an "AV" rated attorney since the mid-1970s. In 1993, the judges of the Anne Arundel County Circuit court appointed him as part-time Master/Examiner and he has served in that position, hearing uncontested divorce cases, for 18 years.
Ron's law firm has decades of experience successfully handling disputes in the areas of family law (prenuptial agreement, divorce, alimony, domestic violence, and all children related issues), automobile accidents, criminal law, and general civil law. He has been a litigator, a mediator and is also involved in collaborative law.
Ron considers family law to be a unique legal area and that it is in the best interest of the divorcing parties and their children if they seek to mediate solutions to their problems, as opposed to allowing the courts to mandate decisions about their lives, the lives of their children and their financial assets. A divorce should not be about winners, losers and results that end in scorched earth. Peaceful solutions to divorces inures to the benefit of all parties. An attorney should act as a problem solver, neither accelerating nor aggravating what is often a stormy situation. Ron's approach is to say to his clients when they come into his office, "Let's sit down, discuss, mediate and resolve the issues, instead of letting a person in a black robe make a decision about you and your family."
According to Ron, "I think of myself as a problem solver, not a troublemaker, in family law cases. But if trouble arises, I have the experience to handle it."

Ronald M. Naditch, P.A.
49 Cornhill Street, Annapolis, MD 21401
410-268-3434 (Annapolis) | 410-269-0077 (Baltimore)
410-269-0636 (Fax) | RMNaditch@aol.com
Q. How does a person who is about to become involved in a family law problem select the right lawyer?
A.
1) Start by checking the lawyer's rating in Martindale-Hubbell, a publication which rates attorneys based on evaluations from one's peers. 2) Inquire of friends who have been through a similar situation. 3) Inquire of lawyer friends you may have. 4) Ask people at the courthouse who work for the court in the family law division. 5) Confer with more than one lawyer to make certain that you are comfortable with the person selected. Lawyers are not "one size fits all." Determine what you are looking for—super aggressive, cerebral, or warm and fuzzy. Look for someone who is responsive in getting back to you, who will not delegate duties to others, and who specializes in the issues that are likely to be involved in your case. This is a very important decision—select wisely.
Ron Naditch, Ronald M. Naditch, P.A.