Catherine E. Stavely, Esquire
Mar 20, 2014 10:55AM ● By Cate Reynolds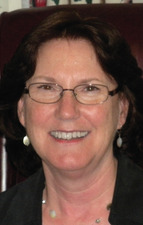 Elder Law begins with traditional Estate Planning and Probate, and encompasses long-term care of seniors and individuals with special needs, planning for end of life, nursing home, and hospice issues using Willsand Trusts, Guardianships, Powers of Attorney, Advance Directives, and Supplemental Needs Trusts.
Ms. Stavely is President of the Maryland/DC Chapter of the National Academy of Elder Law Attorneys, past Chair of the Elder Law Section of the Maryland State Bar Association and of the City of Annapolis Commission on Aging, a member of the National Academy of Special Needs Planners, and an appointeeon the Governors' Advisory Council on Qualify Care at End of Life. She has been recognized by her peersas a Leading Lawyer since 2010.
Ms. Stavely is an avid sailor and has worked extensively with sailor/fundraising efforts to benefit hospice care. Ms. Stavely opened her practice in 1997 after a 25-year career in law enforcement. B.A. Biology, Western Maryland College; M.S. Forensic Science, George Washington University; J.D., University of Baltimore.

124 South Street, Suite 1, Annapolis, MD 21401
410-268-9246 | catherine@stavelylaw.com