Jack Schmerling
Mar 20, 2014 12:06PM ● By Cate Reynolds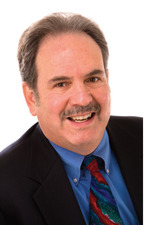 Jack Schmerling primarily practices workers' compensation law (on the job injuries). However, he also represents individuals in personal injury and Social Security disability. As a solo practitioner with over 30 years of legal experience, he personally represents each client.
His expertise in the field of workers' compensation has been well recognized, having taught various aspects of workers' compensation to other lawyers through training seminars sponsored by the Anne Arundel County Bar Association, Maryland Association for Justice, and Maryland Workers' Compensation Education Association, Inc. Serving as a resource for other lawyers with workers' compensation questions, Jack has been qualified in Circuit Court as an expert witness in the field of workers' compensation. At the request of the Maryland Workers' Compensation Commission, Mr. Schmerling served on the committee to redraft a section of the Workers' Compensation Law. Mr. Schmerling was also honored in the biennial Leading Lawyers peer review in both 2010 and 2012.
Mr. Schmerling, who, with his wife Sara, has raised four sons, served on various Anne Arundel County and Maryland non profit and charitable boards.

7429 Baltimore Annapolis Blvd., Glen Burnie, MD 21061
443-805-6280 |
www.jackschmerling.com