Philip Cronan
Mar 20, 2014 04:11PM ● By Cate Reynolds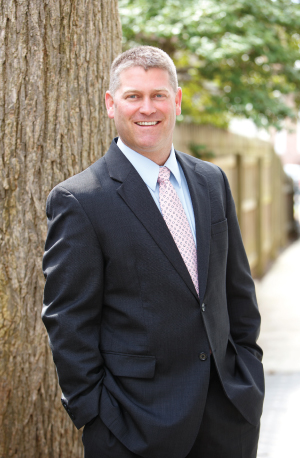 Philip Cronan
is a partner with
Hollis, Cronan & Fronk, P.A.
His primary practice areas include family law and criminal defense. Recently, Mr. Cronan accepted the honor of being named a Leading Lawyer by
What's Up? Eastern Shore Magazine
in the areas of Criminal Law and Domestic Violence.
Mr. Cronan's mission is to provide exceptional legal services focused on client satisfaction by incorporating a network of innovative legal solutions designed to achieve his clients' objectives.
Mr. Cronan has a unique approach to resolving family law cases. He believes that the first meeting with his client is one of the most important and valuable meetings they will have. At this meeting, expectations are set, the process is fully explained, strategies are created and advice is given, allowing the client to make fully informed decisions throughout the process.
Mr. Cronan negotiates/litigates complex separation and property settlement agreements that involve the valuation and division of assets such as businesses, investments, and retirement plans. He also handles disputed cases that involve custody, visitation, alimony, and child support. Since beginning his private practice, Mr. Cronan has been appointed by local courts to represent children in nearly 100 cases, giving him a unique perspective when handling disputed custody cases.
Mr. Cronan is equally versed in the criminal law arena. Prior to entering private practice in 2004, Mr. Cronan was an Assistant State's Attorney for Caroline County, where he handled matters ranging from serious traffic cases, including DUI/DWI, to felony and violent drug crimes. Mr. Cronan has extensive litigation experience trying numerous cases in the District and Circuit Courts of Maryland and has argued and briefed cases before the Court of Special Appeals. In addition, he has handled complex "white collar" crimes that involved multi-day trials and thousands of documents.
Unlike many lawyers, Mr. Cronan offers a fee for service option where he and his clients work together to determine what services are required to accomplish the client's goals. The client pays a pre-determined fee that will not change unless the client elects to add a service not originally included when the price was established. This allows Mr. Cronan to be mission-oriented instead of time-oriented, giving his clients a speedier and more effective result.
Mr. Cronan's professional memberships include the Maryland State Bar Association, Talbot County Bar Association, Caroline County Bar Association, and American Bar Association. He is also a Member/Past Chair, of the Solo/Small Firm Section, Maryland State Bar Association.

Hollis, Cronan & Fronk, P.A.
111 East Dover Street, Easton, MD 21601
410-822-8822
Q. How much will my divorce cost and what can I do to minimize the expense?
A.
Some divorces are more complex than others and require more of the lawyer's time. Since most lawyers bill by the hour, your fees increase when your lawyer spends more time on your case. Minimizing your fees is difficult because factors beyond your control influence the expense. Focus on what you can control. Determine the value of your case before fees are incurred. Work with your attorney to create a plan to accomplish your goals for the value you have assigned. Prepare for meetings by: (1) making a list of your most important questions; and (2) supplying all documents/information that your attorney requested. Finally, end every meeting with a clear understanding of what you need to do before your next meeting.
Philip Cronan, Hollis, Cronan & Fronk, P.A.