Michael Malone
Mar 20, 2014 04:54PM ● By Cate Reynolds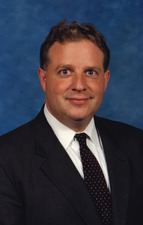 Family law begins with a deep, intuitive understanding of personalities and how those personalities interact with others and the legal system. Whether through mindful negotiation or fierce courtroom battles, Michael Malone brings over 20 years of family law experience to personally guide clients compassionately through difficult times.
Mr. Malone currently serves as chair of the Family Law Committee of the Anne Arundel Bar Association, and has lectured at Anne Arundel Community College. As a collaborative law trained attorney and having mediated cases for over 20 years, Mr. Malone aims for resolution without litigation when possible.
From Anne Arundel County, Mr. Malone remains committed to his community. He now serves as chair of the Anne Arundel Personnel Board, vice-chair of the local Board of Elections, and is a member of the Adult Guardianship Review Board. Past service includes being a delegate to the School Board Nominating Commission and attorney to the West County Chamber of Commerce.

2133 Defense Highway, Crofton, MD 21114
301-261-0005 | 410-721-3900 | 301-858-0649 fax
michael@maloneesq.com