What's Up? With Annapolis Real Estate
Apr 29, 2014 04:37PM ● By Lurdes Abruscato
By Lurdes Abruscato
Real estate is a fickle field. Sometimes, market volatilities, pricing issues, and home conditions conspire to delay offers and prolong the days a property sits on the market. But with a little planning, the right research, and frankly, a smidgeon of luck, a house can sell faster than an agent can hang the For Sale sign. This month, What's Up? with Real Estate highlights two homes that sold even before they were listed and the lessons local sellers can glean from them.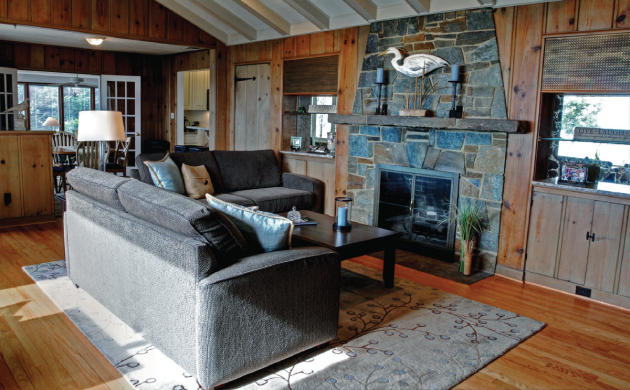 BAY RIDGE
Primary Structure Built:
1952
Sold For:
$1,275,000
Original List Price:
$1,450,000
Last Sold/Price:
n/a – never previously sold
Bedrooms:
3
Bathrooms:
2.5
Living Space:
2,238 square feet
Lot Size:
.47 acre
Bay Ridge has long been a popular destination vacation area, serving as a glitzy summer resort for throngs of tourists as far back as the Victorian period. The area changed over time, but kept its focus on bay living. A cluster of seaside homes were built in the 1950s and this 61-year-old cottage sits on land once adjacent to a historic grand inn, now home to the community's pool house.
As if it didn't have enough vintage charm, the cottage's longtime homeowner ran an Annapolis fixture, Peerless Clothing on Main Street, from 1937 to 1990, while sharing the home with four generations of her family. The property served as a popular stomping ground for the entire clan and the family maintained its architectural integrity over the years while adding some modern-day amenities. A striking gourmet kitchen with granite and stainless steel, for example, pairs nicely with beamed ceilings and heart of pine hardwood floors. A substantial stone fireplace anchors a room, while a large bay window lightens it. And recess lighting and island seating is balanced with more traditional wood paneling, wainscoting, and built-in bookshelves.
Of course, the home's setting remains one of its most captivating features, with waterfront access (8-plus ft. MLW) to the Chesapeake Bay, a beach, and one of the larger lots in Bay Ridge. Amazing, unobstructed views surround the home, and can be enjoyed from front and back porches, as well as a sunroom and dock. The home has a southerly exposure, ensuring great breezes in the summertime. The neighborhood is equally appealing, with a beach, pool, marina, clubhouse, meeting room, and playground/tot lot.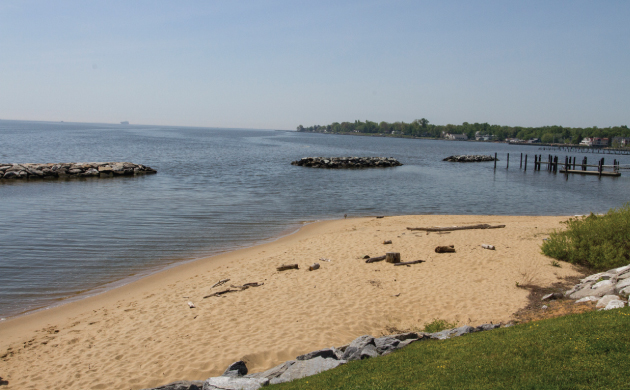 The family had mixed emotions about selling the home and listed and delisted the residence over a year-and-a-half period. While it was off the market, the buyer's agent obtained permission to show the home. The buyers especially appreciated the views and lot size, and immediately submitted an offer. Very pleased with the purchase, the new owners plan no immediate changes to the home.
Sources: Deborah Greenfield and Julie Katcef (listing agents), Coldwell Banker Residential Brokerage, 410-353-1605, dgreenfield@cbmove.com, www.cbmove.com/deborah.greenfield. Fletcher C. Bauman (buyer's agent), Champion Realty Inc., 410-263-2000, fletcherbauman@championrealty.com, www.fletcherbauman.com.
____________________________________
HARBOR HILLS
Primary Structure Built:
1974
Sold For:
$925,000
Original List Price:
$925,000
Last Sold/Price:
1999/$400,000
Bedrooms:
4
Bathrooms:
3.5
Living Space:
4,216 square feet
Lot Size:
1.03 acres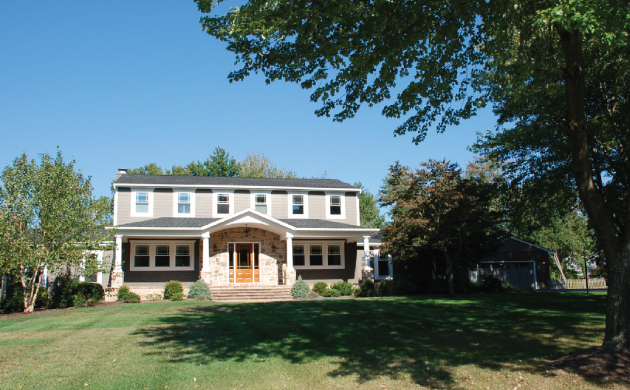 How does a 40-year-old home receive an offer—at full asking price, no less—before listing? In the case of this Davidsonville residence, location, condition, and kismet had a lot to do with it.
The home sits in a prime area, within the uber popular Harbor Hills neighborhood, known for its multiple activities, pool, tennis courts, and proximity to the South River.
Having lived here for 14 years, the sellers also treated the once-boxy 1970s-style property with lots of TLC. A big renovation in 2008 modified the exterior with new front and back porches, windows, siding, painted brick and roof, as well as the interior with an open floor plan, expanded and renovated kitchen, remodeled baths, and more. Two years later, the basement was updated and a new full bath added, while the pool was re-tiled and refinished.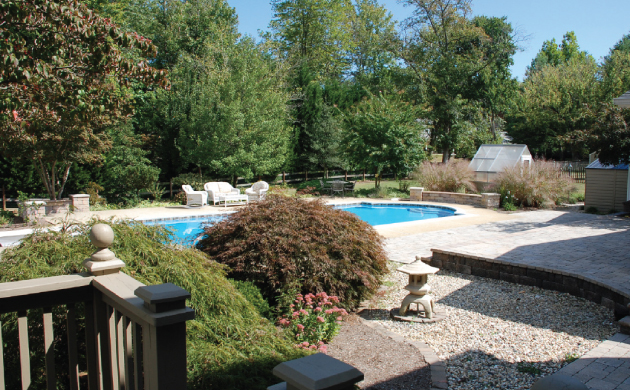 Relocating to Georgia, seller Marybeth Bonnar—a realtor herself—had plans to prepare the house before listing, with new carpeting, some packing, and staging. Yet before that could happen, an informal neighborly conversation led to another agent with clients seeking a home in the community.
The buyers were already local. Dr. David Richard Campbell III and his wife Karin, a senior professional in human resources, had been looking for a waterfront-access neighborhood that would still be in their existing school district. Despite the seller's hesitance to show the home before it was "ready," the Campbells liked what they saw and put in a full offer before it went on the market. Since Bonnar had planned on replacing the carpet, it was worked into the deal and was installed the day of settlement.
In addition to its like-new condition, the residence is filled with dozens of unique details. The upgraded kitchen features a deep farmhouse sink, mosaic tile backsplash, high-end appliances, and—one of Karin's favorite elements—quartzite countertops, a natural stone resembling marble but without its porous qualities and maintenance issues.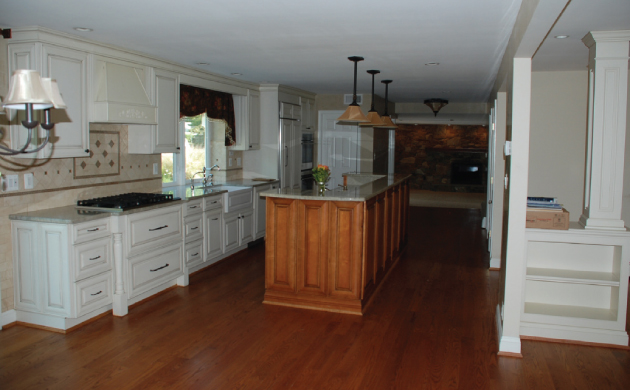 Three fireplaces also appealed to the buyers, including one set amidst a dramatic stone wall in the family room. The same room overlooks the pool and includes French doors that open to a large paver stone patio, pool area, and yard.
The buyers have made minimal changes, including some electrical work and painting, and adding a pellet stove.
Sources: Sandy Lofgren-Sargent and Arian Lucas (listing agents), Sandra Lofgren-Sargent and Associates, 410-956-0703, sandy@slsrealtors.com, www.slsrealtors.com. Douglas M. Miller (buyer's agent), Miller Realty Services LLC, 301-947-3788, ddmillers5@aol.com.