The Law Office of Frederick R. Franke, Jr. LLC
May 05, 2014 03:37PM ● By Cate Reynolds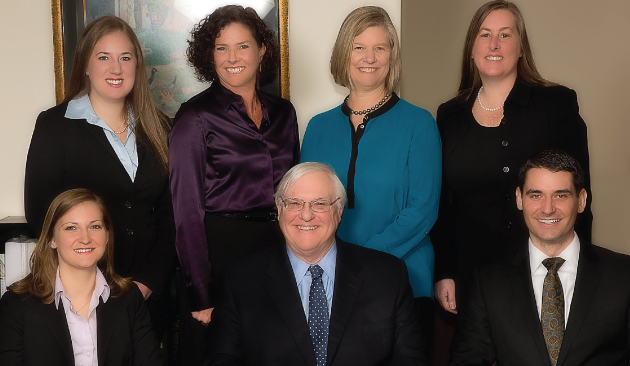 The focus of our law practice is the law of estates and trusts. Our firm has developed, and continues to cultivate, a deep knowledge of three distinct, yet interrelated, core practice areas:
Estate and Asset Protection Planning . Good estate planning is designed to carry out your wishes. It is not just about saving taxes (although it certainly involves that). It is about making sure your plan is implemented while protecting your intended beneficiaries.
Will and Trust Litigation . We handle disputes over the meaning of estate planning documents, arguments involving personal representatives or trustees, and challenges to documents based on lack of capacity or undue influence.
Estate and Trust Administration . Administering an estate or trust can seem to be an overwhelming task. We can make the job more manageable by assisting you in every facet of the task. We prepare all estate and trust tax returns in-house so we are able to offer seamless administration services taking you from beginning to end.
Looking at the law of estates and trusts from these three different practice perspectives strengthens our handling of matters overall. For example, we have administered many estates and trusts over the years. Although most run smoothly, others involve family conflict, IRS disputes, or other challenges. These experiences keep us alert during the planning process to issues that may arise once the plan is effectuated. Similarly, the estate planning and administration practices help us spot issues in fiduciary litigation.
To maximize client services, our practice is organized on a team-based model. Client matters are handled collaboratively by a mix of lawyers, paralegals and an accountant. Our clients notice the ease of access to staff who are fully knowledgeable about, and involved in, their particular matter. Our collaborative approach, coupled with office-wide involvement in all aspects of estates and trusts, enables us to deliver quality client services.
Our firm consists of lawyers Fred Franke and Anna Katherine Moody; law clerk David Sessions; CPA Anne Franke; paralegals Wanda Weaver and Jessica Deming; and administrative assistant Margaret Abbott. Fred, the firm's founder, is a Fellow of the American College of Trust and Estate Counsel. He is the past chair of the Estate and Trust Section Council of the Maryland State Bar Association and he has been an adjunct Professor of Law of estates and trusts at the University of Baltimore Law School. He has authored numerous articles on estate and trust issues. He is consistently named a top Annapolis estates and trusts lawyer by
What's Up? Annapolis
andother publications.

The Law Office of Frederick R. Franke, Jr. LLC 
The Law of Estates and Trusts
Planning • Administration • Litigation
151 West Street, Suite 301, Annapolis, MD 21401
410-263-4876 |
www.fredfranke.com
Q. Should I have a trust?
A.
A trust may help you accomplish your objectives: hedging against your own possible disability by having a structure in place to seamlessly manage your affairs if necessary; protecting young or inexperienced children until they reach sufficient age and understanding to manage for themselves; providing long-term financial care for a disabled child; making available your assets after your death for the benefit of your loved ones while insulating those assets from their creditors; effectuating state and/or federal tax planning. The key is to tailor your estate plan to you and your family. No particular planning tool is a one-size-fits-all solution, yet trusts are highly flexible, useful planning tools.
Fred Franke, The Law Office of Frederick R. Franke, Jr. LLC