Enjoy Good Taste at Annapolis Restaurant Week and The Look!
Feb 26, 2015 04:00PM ● By Melissa Lauren
by: Melissa Lauren
Annapolis Restaurant Week is still going strong now through March 1st. Get an inside look here. And join your friends at What's Up? Media as we host The Look! a Celebration of Health, Fitness, and Beauty!
The Annapolis Business Association presents 
Annapolis Restaurant Week
. Get delectable bites on a budget and take a tour of our town's fantastic eateries. Go back to your old favorites and discover new ones! Two-course breakfast is available at $12.95, two-course lunch is available at $15.95, and three-course dinners are available for $32.95. For the complete list of participating restaurants, menus, and links to OpenTable reservations, visit 
AnnapolisRestaurantWeek.com
.
It is impossible to name all of our favorite restaurant picks but here is a short list to serve as an appetizer…
Blackwall Hitch
 is Annapolis' newest restaurant serving up New American cuisine of land and sea favorites.  
Carpaccio Tuscan Kitchen
 brings you all the best that Italy has to offer. Revel in uptown ambiance while you savor exquisitely flavored pastas, pizzas, meats, and seafood dishes.  
Galway Bay Irish Pub
 offers a taste of Ireland with authentic cuisine and warm hospitality.  
Gordon Biersch
 This German-style pub menu serves authentic lagers and hand-crafted meals you'll love.   
Harry Browne's
 on historic State Circle invites you to experience fine dining and award winning cuisine in an elegant setting. 
John Barry Restaurant at The O'Callaghan Hotel
 The John Barry restaurant serves a unique blend of Irish fare and local Maryland favorites.  
Luna Blu Ristorante Italiano
 is an intimate Italian restaurant offering authentic Italian cuisine in a cozy atmosphere.  
Middleton Tavern
 serves up a slice of history along with regional seafood as it is one of the oldest continuously operating taverns in America.  
Miss Shirley's Café
 For those who love brunch more than dinner, Miss Shirley's Café rightly begs the question, "Why should dinner have all the fun?"  
O'Learys Seafood Restaurant's
 Executive Chef, Russel Brown has showcased one of his tasty dishes, Swordfish au Poivre on NBC's Today Show.  
O'Brien's Steakhouse
 serves up sumptuous steaks and Chesapeake cuisine.  
Pusser's Caribbean Grille
 offers a true taste of the Caribbean and their famous Painkiller cocktail with Pusser's Rum.  
Rams Head Tavern
 is committed to great quality food and service.  
Treaty of Paris
 is a historic eatery that serves innovative cuisine using local ingredients and Chesapeake Bay seafood.  
The Look! a Celebration of Health, Fashion, and Beauty
Join What's Up? Media at the Loews Hotel in Annapolis this Friday at 5:30 p.m. Ladies Night just got a makeover! Treat yourself and your favorite girlfriend to Spa Treatments, Salon and Nail Services, a Fashion Show, Pop-up Shopping, and more. Tickets are just $15 and available online at
https://www.eventbrite.com/e/the-look-2015-tickets-15078773016
There are only 50 advance tickets left and 50 tickets available at the door. Advance ticket sales will end tomorrow, Friday 27th at noon. Visit Local health beauty and fitness experts while sampling hors d'oeuvres and champagne at the gorgeous Loews Hotel in Annapolis, 126 West Street, Annapolis, MD 21401.
There is even an After-Party at Level, a Small Plates Lounge!
Level's menu features local, sustainable ingredients where you can share the love and share your plates. And, their cocktails are fantastic! Level is located across from Loews on West Street and down West Street as you're heading towards Church Circle. Level will be on your right-hand side at 69 West Street. Join What's Up? as we keep the party going!
Health!
Chill out and relax with your girlfriends at the Tea Rejuvenation Room with tea from The Spice & Tea Exchange. Dr. Henry D. Sandel of Sandel Center for Plastic Surgery will be discussing rejuvenation of the face in the Beauty & Wellness Atrium during the Looking Good, Feeling Good Forum. 
Susan Trombetti, renowned matchmaker will be discussing Exclusive Matchmaking and how to meet the high caliber partner you deserve in the Beauty & Wellness Atrium during the Looking Good, Feeling Good Forum.
Relax with Lotus Wellness Boutique and enjoy a seated massage in the Tea Rejuvenation Room from About Faces Dayspa and Salon and Lotus Wellness Boutique!
Discover what is in the cards for you with an Angel Card Reading from Crystalooneys Creative Arts.
The Winter season is harsh on your skin, especially your hands. Enjoy a soothing, restorative Hand Massage from Varuna Aveda SalonSpa.
Dr. Kelly Sullivan of Sullivan Integrated Aesthetic Center – Plastic Surgery & Medical Spa will be discussing the guilt-free guide to being the best beautiful you in the Beauty & Wellness Atrium during the Looking Good, Feeling Good Forum.
Beauty!
Bat your lashes and get the perfect pout at the Lipstick and Lash Bar from Split Ends Salon!
Eyebrows frame your beautiful face. Shaping your eyebrows helps those eyes sparkle! Eyebrow Waxing and Shaping is available at The Look! from Lash Moi. Put your best face forward and enjoy a face analysis from Hand & Stone Massage & Facial Spa.
Get flair on your fingertips with a polish change from Chesapeake Beach Salon & Spa, David Alexander Salon & Spa, About Faces Dayspa and Salon, and Avalon Nails & Spa. About Faces Dayspa and Salon will be offering Hair Braiding plus Hair and Makeup touchups.
David Alexander Salon & Spa will be providing Hair and Makeup touch-ups.
Fashion!
Gain fashion inspiration! If you want to change your style and learn more about this Spring's upcoming trends, join the party and become a fashion maven! The Look! is your one stop shop for retail therapy. Many thanks to Split Ends Salon who will be providing on-trend makeup and hair services to our fabulous models!
Be Sporty and Stylin' at The Look! Athleta will be presenting the latest Spring styles during our fun fashion show. Athleta features looks for sport and life after sport that are always winning!
South Moon Under will be presenting the latest Spring styles during our fun fashion show. This season, mixed prints and crotchet blouses are in!
Following is a list of participants. What's Up? Media proudly presents The Look! tickets are still available but going fast. Don't miss out! There are only 50 advance tickets left and 50 tickets available at the door. Advance ticket sales will end tomorrow, Friday 27th at noon. We hope to see you there as we celebrate Health, Beauty, and Fashion! Cheers! For tickets at just $15 visit
https://www.eventbrite.com/e/the-look-2015-tickets-15078773016
Platinum Sponsor
Sponsors
Vendors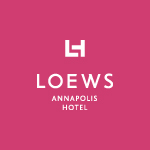 To view more events taking place this weekend, please browse our Online Calendar at 
whatsupmag.com/calendar
. Be sure to Follow What's Up? on 
Twitter
 and Like Us on 
Facebook
. For coverage of your community event, please send press releases to 
mlauren@whatsupmag.com